Next Volvo XC90 to be electric and hybrid only
The all-new Volvo XC90 will ditch diesel when it arrives in 2022, using only electric and hybrid powertrains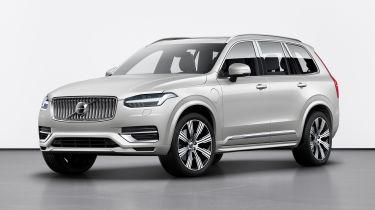 The next-generation Volvo XC90 SUV, due in 2022, will ditch its pure-petrol and diesel engines completely in favour of hybrid and fully electric powertrains, DrivingElectric can reveal.
The BMW X5-rivalling premium SUV will be built on an updated version of Volvo's SPA platform, which underpins the existing XC90, as well as the S90 executive saloon and V90 estate. The next-generation XC90 SUV will be the first car launched on this 'SPA2' platform.
Speaking to our sister title Auto Express, Volvo's president and CEO Hakan Samuelsson said: "This [next XC90] will be fully electric and built in South Carolina."
Volvo's planned move away from diesel began last year with the introduction of the latest S60 saloon. That model is available solely with petrol and hybrid powertrains, although there's no word on a fully electric variant just yet. The new XC90, which will be revealed in 2021 before going on sale in 2022, will go one step further by shying away from purely petrol engines, too.
While details are scarce at the moment, it's likely the new electric XC90 will adopt the 'Recharge' nomenclature that's debuting on the XC40 Recharge. That car is due on sale later in 2020 and should help the brand towards its target of making 50% of all its sales pure-electric by 2025.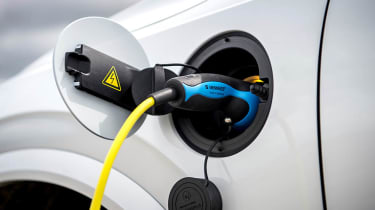 Like its smaller sibling, the XC90 Recharge will likely feature a few electric-specific styling tweaks, such as a blanked-off grille and unique badging. Expect rapid-charging capability, with an 80% top-up in around 40 minutes and a range of up to 300 miles.
The new XC90 will also feature cutting-edge autonomous-driving technology, using the firm's latest sensors and cameras.
New Volvo EM90 electric MPV is a branch of IKEA on four wheels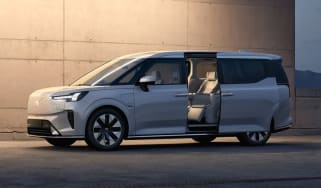 New Volvo EM90 electric MPV is a branch of IKEA on four wheels
Volvo EX30 electric SUV: prices, specs and ride review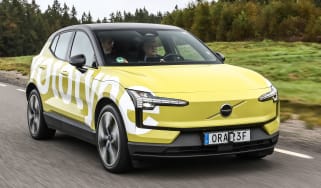 Volvo EX30 electric SUV: prices, specs and ride review
Volvo EX90 electric seven-seat SUV: range, specs and prices
Volvo EX90 electric seven-seat SUV: range, specs and prices
DrivingElectric Awards 2024: the winners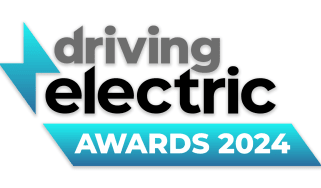 DrivingElectric Awards 2024: the winners
We celebrate the very best products in the EV world
Tesla Cybertruck: pricing and specs for Elon Musk's electric pickup truck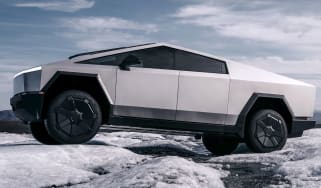 Tesla Cybertruck: pricing and specs for Elon Musk's electric pickup truck
The Tesla pickup truck is now on sale, with a range of up to 340 miles and a starting price of just over $60,000