New Toyota bZ4X electric SUV: details, spec and pictures
Toyota's first bespoke electric car gets 150kW rapid charging and can cover up to 280 miles on a charge, but UK pricing has yet to be announced
This is the Toyota bZ4X: the Japanese company's first dedicated pure-electric car, and the first in a large range of new zero-emissions models that'll sit under the bZ ('beyond Zero') sub-brand.
The electric family SUV will arrive in the UK in 2022, with reservations opening on Toyota's website from 15 December 2021. Official pricing has yet to be confirmed, but we expect the bZ4X will start from around £40,000, to match electric SUV competitors such as the Ford Mustang Mach-E, Volkswagen ID.4, Mercedes EQA and Skoda Enyaq iV.
First previewed at the 2021 Auto Shanghai motor show in April 2021, the production bZ4X sits on the newly developed 'e-TNGA' mechanical platform, which it'll share with sister cars the Subaru Solterra and Lexus RZ. 
The platform uses the batteries as an integral part of the chassis, promising the usual electric-car benefits of a low centre of gravity, good front/rear weight balance and strong rigidity. Plus, the bZ4X is offered with four-wheel-drive by means of a dual-motor setup on higher-spec models.
Previous reports, as well as trademarks filed by Toyota, suggest the bZ range will include smaller models, with names ranging from bZ1 to bZ5, as well as a larger SUV named the bZ5X. This is in the same vein as Hyundai's Ioniq sub-brand and the Volkswagen family of zero-emissions ID. models.
Toyota bZ4X range, batteries and charging
Both versions of the bZ4X available from launch feature a 71.4kWh battery, which allows front-wheel-drive versions to return a driving range of more than 280 miles in industry-standard testing. Meanwhile, the four-wheel-drive model will be able to cover over 255 miles on a single charge according to Toyota.
Rapid charging at up to 150kW will be possible, allowing for 80% battery capacity to be reached in around 30 minutes from fast enough public charging points. Towards the end of 2022, Toyota will make an 11kW on-board charger available in the bZ4X, for faster overnight wallbox charging at homes or premises with a three-phase electricity supply.
According to the manufacturer, the batteries are anticipated to retain 90% of their original capacity even after 10 years or 150,000 miles on the road. It's not yet known whether smaller or larger-battery variants will also be offered in due course.
Motors, power, performance and four-wheel drive
Like many electric SUVs, the bZ4X will be available in both cheaper two-wheel-drive form and as a four-wheel-drive range-topper. The single-motor, front-drive version has a power output of 201bhp and peak torque of 265Nm, which results in a 0-62mph time of 8.4 seconds and a top speed of 99mph.
The four-wheel-drive version has two motors, with one each driving the front and rear axles. Peak power here increases to 215bhp and torque goes up to 336Nm, taking the 0-62mph time down to 7.7 seconds. Toyota says the four-wheel-drive bZ4X will get various off-road driving modes, too, suited to "snow or mud", "deep snow or mud" and "tougher off-road driving".
Interior and technology
The concept version of the bZ4X seen in April 2021 featured a 'yoke'-style steering wheel – an element of 'steer-by-wire' technology that does away with a mechanical link between the steering wheel and front axle, reducing the need to move your hands around the wheel. However, Toyota says this system is now planned for introduction in Europe "at a later date" and the pictures of the production version depict a conventional circular wheel.
Elsewhere, Toyota says it went for a "living-room" ambience when designing the bZ4X's interior, making use of soft, woven trim textures, details finished in satin and slim, low-set instrument panel to give a greater sense of openness from the driver's seat. A "hands on the wheel, eyes on the road" philosophy sees the driver's seven-inch instrument and infotainment display placed directly in their eyeline, just above the line of the steering wheel. While in the centre of the dashboard is a 12-inch infotainment touchscreen. A panoramic sunroof is offered as an option, as is a solar panel roof in some European markets.
Practicality is boosted by a long wheelbase and short overhangs to maximise the amount of interior space, with Toyota claiming passengers will enjoy as much legroom as in a luxury saloon like the Lexus LS. Boot capacity is up to 452 litres and on the safety front, the bZ4X is set to feature the latest third-generation iteration of the now-familiar 'Toyota Safety Sense' suite of driver-assistance and collision-avoidance technology.
Toyota bZ Hubs
Toyota has also announced that it'll sell its  range of pure-electric vehicles, starting with the bZ4X, through a series of in-dealer 'hubs' that'll offer customers specialised advice about the switch to zero-emissions motoring. Toyota's European product and marketing boss, Andrea Carlucci, told DrivingElectric that these bZ Hubs are likely to be 'store-in-store' facilities – in effect, a dedicated area of the showroom floor in certain locations. However, not all Toyota dealerships will be expected to offer this more specialised service. 
Regardless of where the customer orders their bZ4X, the zero-emissions SUV will be available as part of an all-inclusive leasing solution that combines maintenance, insurance, connected services and a home wallbox, plus a single card that gives access to multiple public charging networks as well.
Top 10 best seven-seater electric and hybrid cars 2021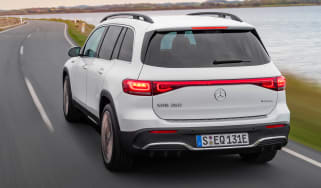 Top 10 best seven-seater electric and hybrid cars 2021
If the regular crop of electrified SUVs and family cars don't provide enough practicality for you, then take a closer look at the range of electric an…
Top 6 best hybrid hatchbacks 2021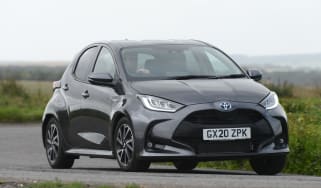 Top 6 best hybrid hatchbacks 2021
A hybrid hatchback is just as practical as a normal hatchback, but with even lower running costs. These are the best on sale in 2021
Complete guide to the BP Pulse (formerly Polar Plus) charging network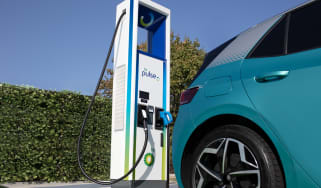 Complete guide to the BP Pulse (formerly Polar Plus) charging network
This is how to charge your electric or plug-in hybrid car on the BP Pulse public charging network (which was formerly known as the Polar Plus network)