New Tesla small car teased in China
A potential new small Tesla model has been revealed on the China-only Wechat social-media network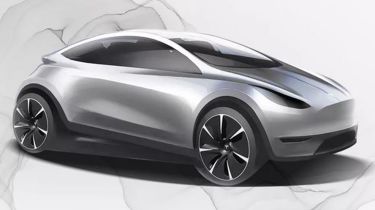 Tesla has announced plans to build a new design studio and R&D centre in China, which could result in a Chinese-designed and built hatchback-like Tesla model being sold globally.
A potential design for the car was revealed in a sketch posted to China's WeChat instant-messaging and social-media network, showing something smaller than the company's current Model 3, Model S and Model X offerings.
The post suggested Tesla's Gigafactory 3 in Shanghai, China, would be up and running in 10 months' time, using the words: "Let us usher in the long-awaited 'Made in China' Tesla".
The teaser image came as part of a call for applicants to work at the new facility in China. In the announcement, Tesla said it wanted to incorporate "the most beautiful Chinese art" into its future models.
It's not clear what segment the sleek new pure-electric model might sit in, nor which cars it might compete with, but the design sketch hints at the firm's smallest model yet. It follows Tesla CEO Elon Musk telling shareholders 18 months ago that: "I think we'll do a compact car in less than five years."
The design sketch shows a familiar Tesla face and blanked-out grille, as well as sharp surfacing and a sloping roofline. There are no handles or shut lines, so it's not clear whether this would be a two-door model in the spirit of a Smart EQ ForTwo, or a larger, five-door car like the Renault Zoe. There's a chance it could be bigger still, designed to take on cars like the new Volkswagen ID.3, due later this year.
What's clear, however, is that despite this being a car designed (and possibly built) in China, it'll be a global car that should eventually be sold in Europe and the US. Roughly translated, the WeChat post said: "In the end, it will be interpreted as an original Chinese Tesla, and go global."
This confirms a recent statement by Musk to customers at the launch of the Tesla Model Y SUV, in which he suggested that the new R&D centre would look to design an original car in China for worldwide consumption, saying: "I think it should be done, and we're gonna do it."
Other new Tesla models on the way include the Cybertruck pickup, Roadster high-end sports car and Semi heavy goods vehicle.
BMW i4 facelift to topple Tesla with huge range and tech upgrades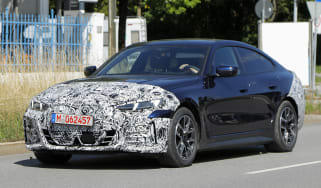 BMW i4 facelift to topple Tesla with huge range and tech upgrades
An updated version of the BMW i4 has been spotted testing, likely sporting a longer range and the latest technology
Electric BMW iX2 is set to take the kidney grille to the next level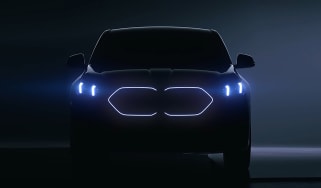 Electric BMW iX2 is set to take the kidney grille to the next level
BMW has teased the highly-rumoured iX2 coupe-SUV, which has been revealed to get enlarged illuminated kidney grilles