Renault City K-ZE revealed for Chinese market
Renault City K-ZE crossover to go on sale in China in 2019, with possible European debut in 2021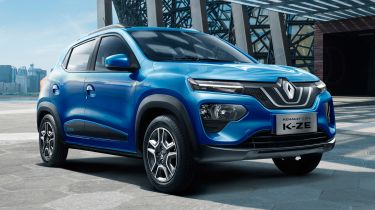 The new Renault City K-ZE has been revealed at the Shanghai Motor Show, with sales set to begin in China later in 2019.
It's an all-electric version of the Renault Kwid crossover: a small, cheap SUV that isn't available in Europe. Renault is open to the idea of selling the City K-ZE here in the future, although not before 2021 at the earliest.
A spokesperson told our sister title Auto Express: "Several countries are being studied, including [in] Europe, and this also relies on the interest of the specific market."
Performance details haven't been confirmed, but the concept version of the K-ZE revealed last year targeted a range of 155 miles from a single charge, based on the old NEDC efficiency test.
While the range is far from groundbreaking, Renault says the City K-ZE will be suited to urban environments. No price has been given, although it should be affordable when it arrives.
Inside, the interior is almost identical to the Kwid SUV: the dashboard features an eight-inch touchscreen, displaying infotainment and sat nav. 4G internet and voice control feature, with 300 litres of boot space behind the rear seats.
The City K-ZE will be built in China as part of a joint venture between Renault, Nissan, Mitsubishi and Chinese carmaker Dongfeng. Renault is aiming to sell 550,000 electric cars in China by 2022, with the K-ZE being pitched as a big contributor to that target figure.
If it were to come to Europe, it would have to offer buyers an alternative to the Renault ZOE, which is set to be updated later this year.
Electric Renault 5: prices, 2024 launch date and teaser images of the MINI Cooper rival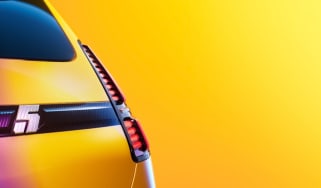 Electric Renault 5: prices, 2024 launch date and teaser images of the MINI Cooper rival
New Fisker Ocean Sport washes up in the UK: £36k for a 288-mile range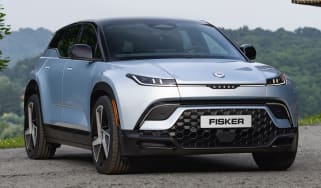 New Fisker Ocean Sport washes up in the UK: £36k for a 288-mile range
American EV startup Fisker has just launched its entry-level Ocean SUV in the UK, with a range of up to 288 miles
Big price cut: Electric Renault Megane prices slashed in time for Christmas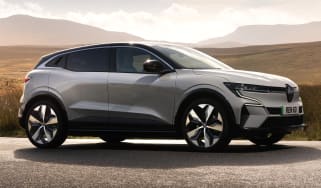 Big price cut: Electric Renault Megane prices slashed in time for Christmas
Renault Megane E-Tech gets a price drop of up to £3,500, bringing the starting price to just £34,495