Porsche Cayenne hybrid performance, engine & drive
The Porsche Cayenne hybrid isn't as involving to drive as you might hope, but it's still the best plug-in hybrid performance SUV
| 0-62mph | Top speed | Driven wheels | Power |
| --- | --- | --- | --- |
| 3.8-5.0s | 157-183mph | Four | 462-680bhp |
The Porsche Cayenne E-Hybrid may be a little underwhelming for those who like their sports SUVs with a really playful, pointy-nosed feel; a Jaguar I-Pace is certainly more fun. Having said that, the potent acceleration, slick powertrain and precise, neutral handling still makes it the best plug-in hybrid sports SUV going. An even more powerful Cayenne Turbo S E-Hybrid version is just around the corner, promising more power and even quicker acceleration than the standard E-Hybrid, albeit with a commensurate reduction in electric range and fuel economy, and an increase in CO2 emissions.
Porsche Cayenne hybrid engine, 0-62mph and acceleration
The Porsche Cayenne E-Hybrid will burst from 0-62mph sprint in five seconds according to Porsche, but we've measured it at 4.5 seconds: either way, it's no slouch. It's also a joy to drive thanks to the super-smooth turbocharged 3.0-litre V6 petrol engine and eight-speed automatic gearbox, which works well with the electric motor to deliver smooth progress that's free of any hesitancy as the car flicks between petrol and electric power.
There are various driving modes: in pure electric mode the car will run up to 84mph without waking up the V6 engine. The E-Hybrid also allows the car to flick between petrol and electric power as it deems fit, with the two working in unison in some conditions. You can also twist the steering wheel-mounted modes switch to Sport for a generally tauter, sharper feel, while Sport Plus reveals a particularly brutal nature to the Cayenne as it holds a low gear for rapid acceleration.
Beyond that, an innocuous-looking, unmarked button in the centre of the drive modes switch activates a 20-second 'overboost' function, which acts like an overtaking button and delivers the full banzai experience, including a countdown on the dash. Our biggest criticism is the brakes, which deliver impressive stopping power but rarely feel intuitive in their response. The regenerative braking system seems to interfere with the pedal feel, making it hard to judge smooth braking even at slow speeds around town. It's a frustration, and a very typically un-Porsche frustration at that.
Being a big, four-wheel-drive machine, the Cayenne E-Hybrid is also a dependable tow car with an impressive maximum towing capacity of 3500kg. It'll do more than you're ever likely to expect off-road, too (especially with the air-suspension and optional upgrade to the Sport Chrono pack, which includes an off-road mode), but it'll never compete with the likes of the Range Rover Sport PHEV for serious rough-terrain ability.
It's a car of many characters, the Cayenne E-Hybrid. Depending on what mode you pick, it can be silent and calm or it can be a frothing lunatic, or almost any shade in between. This is the beauty of the powertrain, and its two-faced ability to use the electric source to either save you money, or to fire you down the road with more violence than the V6 can manage on its own. Whether you pick piety or performance is really your choice.
Handling
If the Cayenne E-Hybrid has a schizophrenic nature in its performance delivery, then the same can be said of its handling. Just be wary of how many options you add, as they vary the car's abilities quite drastically. Adaptive dampers (Porsche Active Suspension Management) and steel springs are standard, but you can add air suspension – which was fitted to our test car – and we'd say it's a worthwhile upgrade. Certainly, it delivers a great blend of smooth but well-controlled ride comfort and sharp handling without any overly heavy body lean.
Partnership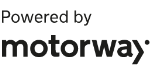 Need to sell your car?
Find your best offer from over 5,000+ dealers. It's that easy.
You can also add rear-wheel steering and active anti-roll bars (Porsche Dynamic Chassis Control in manufacturer speak). It's worth considering the former if you drive around the city a lot and regularly use torturous multi-storey car parks, but the latter is fairly unnecessary given the tidy body control that the Cayenne offers anyway.
Our main criticism is that the steering feels a bit anodyne, lacking much texture or sense of direct connection. It's well weighted, and feels oily-smooth in the way it builds through corners, giving you a great sense of the grip available from the active four-wheel drive system. But it's not the playful-feeling chassis, nor the really engaging steering that you might hope for given the badge on the Cayenne's nose.
Ultimately, a Jaguar I-Pace is noticeably more fun, particularly at normal road speeds. Still, the Cayenne E-Hybrid is easy to enjoy as both a civilised commuter and brutal performance car, and while it's not playful or delicate, it is utterly effective, and one of the best motorway cars you can get.