Next Porsche Cayman and Boxster could be electric
Porsche is still considering whether to make the next generation of its 718-series cars purely electric, with a decision due this summer
Porsche CEO Oliver Blume says a decision has yet to be made on whether the next generation of the brand's 718-series Cayman and Boxster models – expected to arrive in 2023 – will be fully electric.
Speaking after Porsche's annual results conference in March 2021, he said: "There is an opportunity that we'll do the 718 electric, but we're still in a concept period, where we haven't decided yet. To go electric now we need future battery evolution. 
"We will wait a couple of months more before we decide which concept we will use. But I think there is a positive potential to do this, and when we do the 718 electric it should be driven like a 911 and all the other sports cars."
A new Boxster and Cayman are sure to arrive, however – whether they end up being electric or combustion-engined. "We'll continue with the model range of the 718," Blume added. "That is clear. If it's combustion engine or electric isn't decided yet."
Speaking to our sister title Auto Express at the launch of the Porsche Taycan electric four-door back in autumn 2019, the company's deputy chairman Lutz Meschke said: "In the sports-car segment we have to think about a pure electric car. An [electric] 911 will be too difficult.
"But for the 718 I think that it would be a very good step for the future and it would be on a completely new platform that we can discuss and share with other brands."
He added: "A pure-electric sports car would not only be important for China, but also Europe and US markets, as sports cars are the heart of our brands and we cannot sit only on SUV cars. We have to do something in the direction of our sports cars and I think the 718 is the right direction."
Porsche intends for 50% of its sales to be made up of pure-electric cars by 2025 and has already said the next-generation Macan SUV will be pure electric.
Top 10 best plug-in hybrid SUVs 2021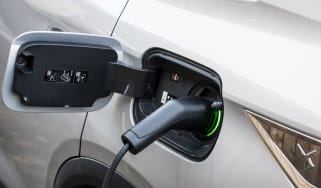 Top 10 best plug-in hybrid SUVs 2021
The finest plug-in hybrid SUVs offer low running costs, enough electric range for daily use and excellent practicality. These are the best plug-in hyb…
Top 10 best plug-in hybrid cars 2021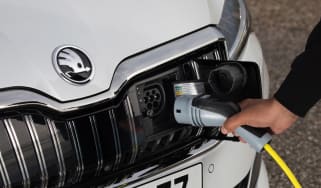 Top 10 best plug-in hybrid cars 2021
Plug-in hybrid cars are great for keeping fuel and company-car tax bills low. Here are the best ones to buy in the UK right now
Top 7 best hybrid and electric sports cars 2021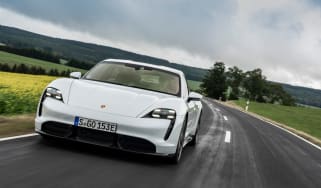 Top 7 best hybrid and electric sports cars 2021
Bringing thrills and performance with their powerful electric motors, these are the best electric and hybrid performance cars to buy in the UK in 2021