Toyota and Suzuki to collaborate on hybrid cars
Japanese brands announce collaboration that'll see Suzuki models based on the Toyota Corolla and Toyota RAV4 built in the UK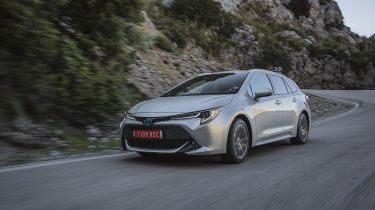 Japanese car brands Toyota and Suzuki have announced wide-ranging global collaboration plans, which include the manufacture of two new Toyota-based, Suzuki-badged hybrid models at Toyota's Burnaston factory in Derbyshire.
The two companies signed a memorandum of understanding to work together in February 2017 and have now revealed detailed plans of the areas in which they'll collaborate. Globally, Suzuki will gain access to Toyota's THS (Toyota Hybrid System) powertrain, the petrol-electric unit that powers all of its hybrid models, including the Yaris, Corolla, Prius, C-HR and RAV4.
In the UK, Toyota will build two models for Suzuki: an estate car based on the Toyota Corolla Touring Sports (pictured) and an SUV based on the Toyota RAV4. Toyota will also adapt some of Suzuki's small-car engines for its range worldwide. These engines will be built at Toyota's factory in Poland.
Elsewhere, two new models will be built on Suzuki platforms for Toyota in India, while several models produced by Suzuki in India will now also be built for Toyota, to be marketed in Africa. Also for the Indian market, Toyota and Suzuki will collaborate in developing a new MPV, while a Toyota factory in India will build Suzuki Vitara SUVs for that market from 2022.
Commenting on the announcement, Toyota president Akio Toyoda said: "Through our new agreement, we look forward to the wider use of hybrid technologies, not only in India and Europe, but around the world. At the same time, we believe that the expansion of our business partnership with Suzuki... will help give us the competitive edge we will need to survive this once-in-a-century period of profound transformation. We intend to strengthen the competitiveness of both our companies by applying our strong points and learning from each other."
Suzuki chairman Osamu Suzuki added: "At the time we announced our scope of cooperation in May last year, I [said] that we will strive for success globally. I have seen progress in the partnership since then, and it is my pleasure to be able to make this announcement today regarding the status of partnership on a global basis, including Europe and Africa. In addition, we appreciate the kind offer from Toyota to let us make use of their hybrid technology."
Best electric motorbikes 2021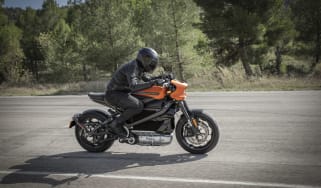 Best electric motorbikes 2021
More and more brands are getting in on the electric motorcycle action. Here's our pick of what's out there right now...
How much is the Benefit-in-Kind company-car tax on an electric car?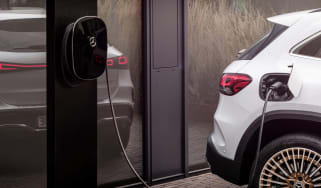 How much is the Benefit-in-Kind company-car tax on an electric car?
The company-car tax, or BiK rate, on electric cars is 1% during the 2021/22 financial year and will rise to just 2% in 2022/23, making a zero-emission…
Complete guide to the BP Pulse (formerly Polar Plus) charging network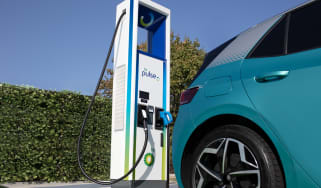 Complete guide to the BP Pulse (formerly Polar Plus) charging network
This is how to charge your electric or plug-in hybrid car on the BP Pulse public charging network (which was formerly known as the Polar Plus network)