Motorists set to benefit from £400m charging fund
Zouk Capital announced as 'preferred bidder' to manage £400m Charging Infrastructure Investment Fund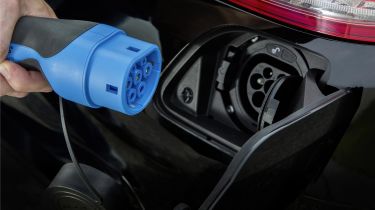 The £400 million Charging Infrastructure Investment Fund (CIIF) announced by the Government in the 2017 Autumn Budget will be managed by private equity manager Zouk Capital.
The firm has entered into "exclusive negotiations" with the Government to manage the pot set aside for investing in electric vehicle charging infrastructure in the UK.
£200 million will be provided by the taxpayer, with the other half of the fund raised in the private sector.
It's hoped that improving charging infrastructure will encourage drivers to buy more electric cars, and lead to a decrease in CO2 emissions and an improvement in air quality.
Zouk Capital says the fund will be invested in "UK companies and platforms that comprise all elements of public EV charging infrastructure in order to make a commercial return for the UK Government and private sector investors."
The fund is expected to launch this Spring, subject to negotiations.
"Today's announcement is a crucial step in our plans to safeguard our environment," said Robert Jenrick, the Exchequer Secretary to the Treasury. "We want to increase the number of electric cars on our roads, but to achieve this we need to ensure drivers have access to the right infrastructure, including charge points.
"That's why the Chancellor announced £400 million of investment to make this a reality, revolutionising the way we travel, creating jobs and protecting our natural environment for future generations."
Meanwhile, Samer Salty, Managing Partner of Zouk Capital, said: "We are delighted to have been selected as preferred bidder by the UK Government for this important mandate to create the Charging Infrastructure Investment Fund. The CIIF sets the UK Government at the forefront internationally of support measures required for the electric vehicles ecosystem to flourish.
"This fund will build a lasting public EV charging network that runs on clean energy, is fully open access and highly reliable to meet the needs of EV drivers today and give those yet to join the EV revolution the confidence to do so."
Several charging solutions have been launched in recent months: lamp post chargers by start-up company char.gy arrived in London last October, followed by a kerbside solution from Connected Kerb last month.
Demand for electric cars is growing rapidly, with sales up 110% in January 2019.
First contact: facelifted Kia EV6 will look even more like a UFO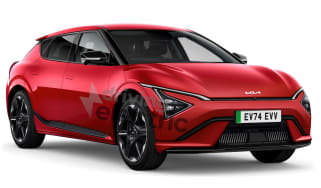 First contact: facelifted Kia EV6 will look even more like a UFO
Kia is readying an update for the EV6 crossover, which is set to include a new face and tech from the larger EV9
New Fisker Ocean Sport washes up in the UK: £36k for a 288-mile range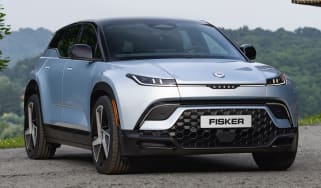 New Fisker Ocean Sport washes up in the UK: £36k for a 288-mile range
American EV startup Fisker has just launched its entry-level Ocean SUV in the UK, with a range of up to 288 miles
New Vauxhall Vivaro Electric is cheaper, yet has more range and tech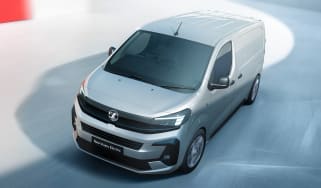 New Vauxhall Vivaro Electric is cheaper, yet has more range and tech
Vauxhall has given its Vivaro Electric panel van a mid-life refresh with a new face and some of the latest tech