Lamp post electric car chargers appear in London for the first time
First of 50 char.gy public lamp post chargers go live in the capital, providing open-access charging to residents in Southwark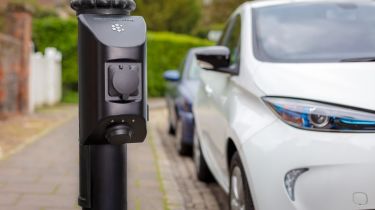 The first public electric car chargers housed in lamp posts have arrived on the streets of London, with the first of 50 such charging points going live in Southwark courtesy of char.gy.
The company, which reached an agreement with the local council to install on-street charging points within the borough, aims to provide "convenient means" to charge electric vehicles for the 78% of households that don't have off-street parking in the capital.
Drivers of electric and plug-in hybrid vehicles can simply park up alongside the lamp post chargers, plug in with a Type 2 charging cable, and then enter their location via char.gy's website to activate the charging process.
According to char.gy, this can be done via any smartphone's web browser.
Pay-as-you-go and membership rates are available: PAYG costs 39p per kWh drawn, while a 'casual plan' unlocks 200kWh per month for a monthly fee of £48.99. A 'plus plan' costs £67.99 per month and allows up to 400kWh of energy monthly, equating to 17p per kwh.
The latter of these would allow four full chargers of the Tesla Model S 100D, in this instance delivering around 1,340 miles of real-world range in total.
It could also be used to charge a Volkswagen e-Golf fully more than 11 times over, returning some 1,450 miles of range in real-world driving conditions.
The first set of lamp post chargers have been installed on Holmdene Avenue in Herne Hill, with more units to follow across Dulwich and Borough & Bankside in the coming months. The chargers are capable of up to 7.7kW charging.
Richard Stobart, CEO of char.gy, said: "We're very excited to launch the first-ever open and publicly accessible lamp post EV charging units on the streets of London, with our initial roll-out in Southwark. char.gy's mission is to help more local EV drivers and visitors to the capital charge their plug-in vehicle – making charging your car as convenient as charging your phone, at home, while sleeping.
"char.gy offers easy, affordable, open-access EV charging without the need to dig-up residential streets across Southwark to lay additional cables or add on-street electricity cabinets. We look forward to offering this convenient means of on-street charging as a vital step towards reducing vehicle emissions across London."
Meanwhile, Councillor Richard Livingstone, Cabinet Member for environment, transport management and air quality, said: "These electric vehicle charge points are being installed in residential streets, outside people's homes, in response to feedback from our residents.
"We want to help people to make decisions that improve air quality here in Southwark, be that by walking, cycling and taking public transport, or by using clean fuel. These new charge points are making it easier than ever for people who live in Southwark to make the switch to electric vehicles."
char.gy says it is the only lamp post charger provider to be Alternative Fuels and Infrastructure (AFI) Regulation approved, following Government legislation passed in November 2018 making ad hoc access (without the need for a specific subscription, membership, RFID card or cable) to public chargers a legal requirement.
Electric Renault 5: prices, 2024 launch date and teaser images of the MINI Cooper rival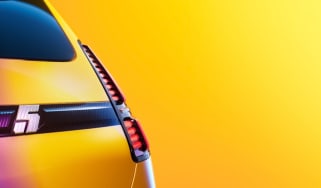 Electric Renault 5: prices, 2024 launch date and teaser images of the MINI Cooper rival
New official teaser pictures for Renault's electric supermini confirm the 5's reveal in February 2024
Big price cut: Electric Renault Megane prices slashed in time for Christmas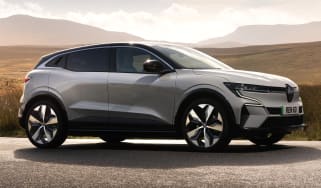 Big price cut: Electric Renault Megane prices slashed in time for Christmas
Renault Megane E-Tech gets a price drop of up to £3,500, bringing the starting price to just £34,495