Hyundai and Kia 'solar roof' technology debuts on Sonata Hybrid
'Solar roof' features on Hyundai Sonata Hybrid for first time, with technology to roll out across range in due course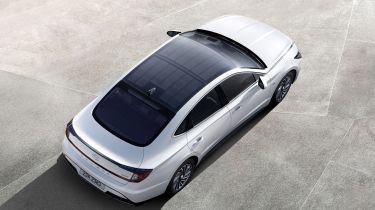 'Solar roof' technology developed by sister brands Hyundai and Kia has appeared on a production car for the first time, with more models set to follow suit over the coming years.
On sale in Korea and also bound for the North American market, the Hyundai Sonata Hybrid features solar panels in its roof, designed to boost the vehicle's fuel efficiency and reduce its CO2 emissions.
As a first-generation system, the amount of charge derived from the panels is minimal at present: the Sonata Hybrid has a 1.76kWh battery, which can pull a 30-60% charge from the solar roof over the course of six hours.
The Japanese company says this amounts to over 800 miles of additional driving range each year.
"Solar roof technology is a good example of how Hyundai Motor is moving towards becoming a clean mobility provider," said Heui Won Yang, senior vice president and head of the body technology unit of the Hyundai Motor Group. "The technology allows our customers to actively tackle [the] emissions issue."
"We are striving to further expand the application of the technology beyond [our] eco-friendly vehicle line up to vehicles with [an] internal combustion engine."
Hyundai has no plans to expand sales of the Sonata Hybrid into Europe, although it says its solar roof technology will be rolled out across its range in the future.
Panels located on the roof – and possibly other surfaces – will be used to charge the batteries of internal-combustion, hybrid and pure-electric cars. While plugging in will still be the primary method of charging, the solar panels will serve as a support to the main power source.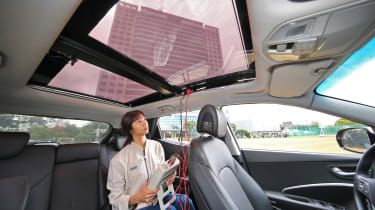 The second-generation system will be integrated into the panoramic sunroof of internal-combustion-engined cars, and Hyundai says the primary purpose will be to help these vehicles meet increasingly stringent CO2 emissions regulations.
The third-generation system is currently in testing and is intended to boost the energy output of pure-electric cars, with panels integrated into the roof and bonnet.
Although this technology is limited in its ability at the moment, a handful of manufacturers are showing an interest in solar charging: Dutch start-up Lightyear has revealed a prototype solar-electric vehicle, while Toyota is running tests on a modified Prius Plug-In.
First contact: facelifted Kia EV6 will look even more like a UFO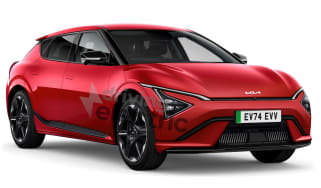 First contact: facelifted Kia EV6 will look even more like a UFO
Kia is readying an update for the EV6 crossover, which is set to include a new face and tech from the larger EV9
New Fisker Ocean Sport washes up in the UK: £36k for a 288-mile range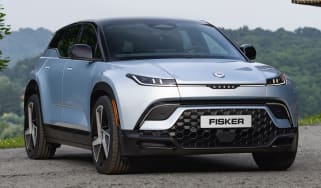 New Fisker Ocean Sport washes up in the UK: £36k for a 288-mile range
American EV startup Fisker has just launched its entry-level Ocean SUV in the UK, with a range of up to 288 miles
Electric Renault Twingo revealed as £17k rival to Citroen e-C3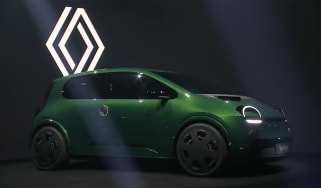 Electric Renault Twingo revealed as £17k rival to Citroen e-C3
Renault has unveiled its smallest EV yet; a sub £20k city car with a claimed high level of efficiency