Rivian R1S seven-seat electric SUV spied testing
The new American electric-car brand's R1S SUV produces up to 750bhp; 400-mile range model expected in 2022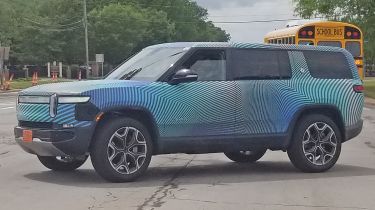 Rivian's R1S seven-seat electric SUV has been spied testing in Michigan ahead of the start of production in July 2021. Reservations for the R1S Launch Edition are now full, but US customers can still order the regular R1S with either the Explore or Adventure packages, with prices starting at $70,000 (£49,500) and $75,500 (£53,500) respectively. 
Deliveries of R1S Explore and Adventure models will begin January 2022 according to Rivian, with more battery sizes expected to be available soon. Right-hand-drive versions are also anticipated, although there has been no formal confirmation of UK sales yet for this Mercedes EQC, Audi e-tron S and Jaguar I-Pace rival.
All models get a vegan leather interior, heated seats and a powered tailgate, as well as a digital driver's display and central infotainment touchscreen with Amazon's Alexa for voice controls. The R1S comes as standard with 21-inch alloy wheels, but 20-inch off-road wheels and tires and 22-inch alloys are also available. You can also choose if you want the five or seven-seat interior.
The R1S is the sister model to Rivian's R1T electric pickup truck, which will rival the likes of the Tesla Cybertruck and Ford F-150 Lightning when it launches.
Rivian R1S battery, electric motor and performance
The R1S is currently only available with Rivian's 135kWh 'Large Pack' battery. Its range hasn't been confirmed yet, but the brand estimates it should make the SUV capable of returning over 300 miles on the American EPA testing cycle.
Rivian will eventually offer the R1S with 105kWh and 180kWh batteries. The 180kWh 'Max Pack' will have a claimed range over 400 miles, giving the R1S one of the longest ranges of any electric vehicle on sale. However, it'll also add $10,000 (£7,100) to the price tag.
The R1S uses four electric motors which generate 754bhp and 1,119Nm of torque, putting the R1S on par with most petrol-powered supercars for a 0-62mph time of approximately three seconds.
That's not to say the R1S isn't capable as well, with a maximum towing capacity of 3,500kg. For off-road expeditions, the R1S sports underbody protection and has a wading depth of over three feet, and adjustable ride height and short overhangs front and rear for good approach and departure angles.
Dimensions and interior
At 5,131mm long, the Rivian R1S is a close match for the likes of the Range Rover or Audi Q7. But, at 2,083mm across (with the side mirrors folded in), it's wider than a Lamborghini Aventador, or its rivals like the Tesla Model X and BMW iX. This should translate into a spacious interior, which should feature vegan leather across the range, and while Launch Edition models are only available with seven seats, they're an option on the regular five-seat R1S. 
The R1S Explore still features heated, vegan leather seats and the digital dashboard, but if you upgrade to the Adventure package, your R1S will come equipped with a Meridian sound system, panoramic sunroof, ash wood interior trim and 100% recycled headliner.
Vauxhall Frontera to arrive as Crossland EV replacement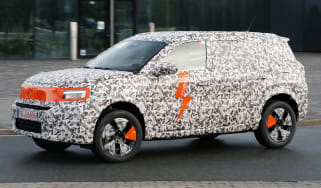 Vauxhall Frontera to arrive as Crossland EV replacement
The Vauxhall Mokka Electric will soon be joined by a chunkier, yet cheaper sibling that's set to revive a classic nameplate
New electric cars coming in 2023 and beyond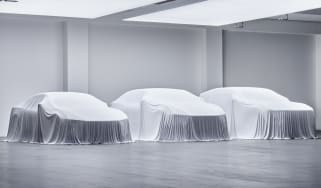 New electric cars coming in 2023 and beyond
With electric cars making up an ever-increasing proportion of sales, the industry is working flat out to launch new models – here's what's on the way …
Formula E-inspired Nissan Concept 20-23 previews hot electric Micra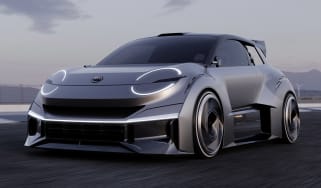 Formula E-inspired Nissan Concept 20-23 previews hot electric Micra
Nissan's latest concept car comes in the form of a high-performance version of its upcoming city EV