Rivian R1S electric SUV launched with seven seats and 750bhp
New American electric-car brand's seven-seat Rivian R1S SUV boasts huge power and over 400 miles of driving range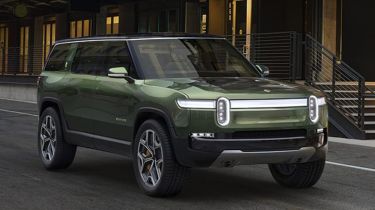 The Rivian R1S made its first appearance at the 2019 Los Angeles Motor Show, promising impressive performance figures that could tempt UK buyers when right-hand-drive models enter production, as is planned. The R1S is available to order in the US now, with prices starting at around $65,000 (£51,000).
Production was set to begin in 2020, with right-hand-drive models following a year later, however initial production has now slipped back to 2021 due to delays stemming from the coronavirus outbreak, so the car's right-hand-drive debut could in turn be pushed back to 2022.
Rivian R1S battery and electric motor
The seven-seater boasts a range of battery options, with the top-spec 180kWh pack returning a claimed range of around 420 miles. That would comfortably give the R1S the longest range of any electric car on sale compared to today's class leaders.
Four electric motors generate 754bhp and 1,119Nm of torque, putting the R1S on par with most supercars, while the maximum towing capacity is said to be 3,500kg.
Acceleration is rapid, too: Rivian says the R1S will do 0-60mph in three seconds exactly. It should deliver decent off-road capability as well, with underbody protection and a wading depth of up to three feet.
Dimensions and interior
At 5,040mm long, the Rivian R1S is a close match for the likes of the Audi Q7, but at 2,015mm across, it's wider than both the Audi and the Tesla Model X. This should translate into a spacious interior, which should feature high-quality materials throughout and include a digital instrument display.
The R1S follows the launch earlier this week of the Rivian R1T pickup truck, which is set to deliver comparable performance. It'll be a rival for the Tesla Cybertruck.
Best plug-in hybrid SUVs 2021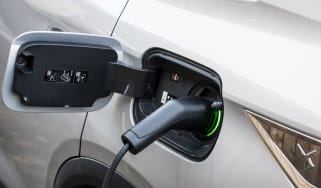 Best plug-in hybrid SUVs 2021
A good plug-in hybrid SUV should combine low running costs with excellent practicality. These are some of the best on sale right now
Best electric SUVs 2021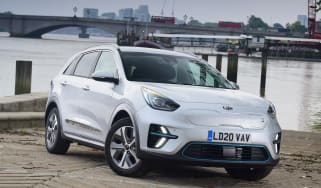 Best electric SUVs 2021
Our selection of the best electric SUVs you can buy features cars that promise to mix style, practicality and rock-bottom running costs
Where can I buy hydrogen and where is my nearest hydrogen filling station?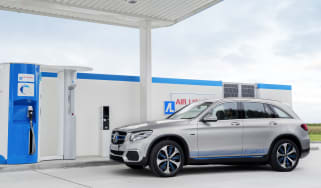 Where can I buy hydrogen and where is my nearest hydrogen filling station?
A guide to where you can find UK hydrogen fuel stations for filling up a hydrogen fuel-cell car