Elon Musk confirms Tesla Cybertruck is coming by the end of the year
After four years of waiting, customers are finally due to receive their Tesla pickup trucks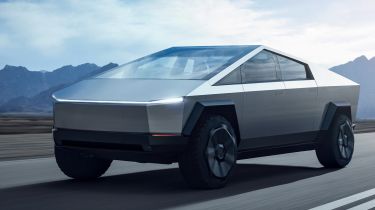 Almost four years on since that calamitous launch in which the windows of the Tesla Cybertruck were smashed in a demonstration of their supposedly 'bulletproof' capabilities, company CEO Elon Musk has finally confirmed first customer deliveries of the long-awaited electric pickup truck will commence in November of this year.
Making almost as many headlines as its brutalist angular styling, the numerous delays that faced the Cybertruck led many to question whether it would ever make it to market, let alone to the driveways of the more than 700,000 people who have pre-registered for one online.
Speaking at Tesla's Q3 shareholder meeting, Elon Musk admitted that the brand "dug [its] grave with Cybertruck", continuing on to say: "Cybertruck is one of those special products that comes along only once in a long while, and special products that come along once in a long while are just incredibly difficult to bring to market, to reach volume, to be prosperous."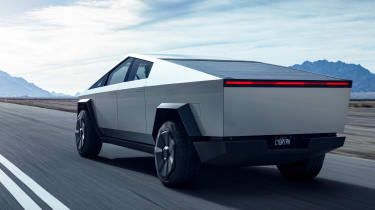 "If you want to do something radical and innovative, and something really special like the Cybertruck you have to invent, not just the car, but the way to make the car. The more uncharted the territory, the less predictable the outcome," he added.
Musk claims the American EV brand, perhaps most famous for the Tesla Model Y – the world's best-selling electric car – will be capable of producing 250,000 Cybertrucks per year by 2025, with the current 'pilot production' capable of half that figure.
The first Tesla Cybertruck rolled off the production line earlier this year in July, although full specs and pricing are still unknown. When it was initially unveiled, Tesla claimed its electric pickup delivered up to 500 miles of range and a 0-62mph time of just 2.9 seconds, which is almost in-line with the range-topping Tesla Model X Plaid SUV. A payload capacity of almost 1,600kg and a maximum towing weight of over six tonnes should make it almost as capable as even the most powerful of diesel equivalents.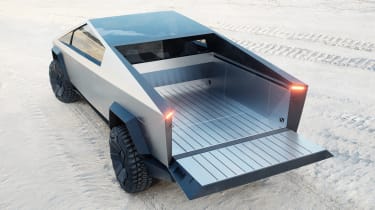 Regardless, the Cybertruck will face stiff competition when it finally arrives in the US market, with models such as the Rivian R1T, Ford F-150 Lightning and Chevrolet Silverado EV already selling in strong numbers. That's not to mention the Fisker Alaska and RAM 1500 REV which are both due to arrive in the next couple of years.
It remains to be seen whether Tesla will sell the Cybertruck in the UK; the electric pickup truck market is yet to take off on this side of the Atlantic, with the Maxus T90 EV currently being the only option for zero emissions pickup buyers.
DrivingElectric Awards 2024: the winners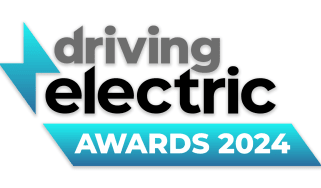 DrivingElectric Awards 2024: the winners
We celebrate the very best products in the EV world
Tesla Cybertruck: pricing and specs for Elon Musk's electric pickup truck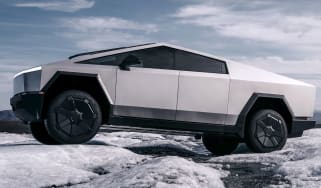 Tesla Cybertruck: pricing and specs for Elon Musk's electric pickup truck
The Tesla pickup truck is now on sale, with a range of up to 340 miles and a starting price of just over $60,000