New Smart #1 Brabus: 422bhp electric SUV revealed
The compact electric SUV can go from 0-62mph in under four seconds thanks to all-wheel drive and over 400bhp
Renowned turning house Brabus has dabbled with modifying electric cars in the past, including one or two zero-emissions Smart cars, and more recently, the Mercedes EQS limousine. But now, Brabus has decided to turn up the wick on the all-new Smart #1 electric family SUV, before the Kia Niro EV rival has even gone on sale.
The regular Smart #1 features a single electric motor powering the rear wheels, which produces 268bhp and 343Nm of torque that should be enough for a 0-62mph in around seven seconds. What Brabus has done is add an extra electric motor on the front axle for all-wheel drive and to boost total output up to 422bhp and 543Nm of torque. Good, according to Brabus, for a 0-62mph time of 3.9 seconds. 
For context, the 577bhp Kia EV6 GT we recently drove can do 0-62mph in 3.5 seconds. The Smart #1 Brabus is also significantly more powerful than the bigger and heavier Volkswagen ID.4 GTX, which takes 6.2 seconds to sprint to 62mph. 
Compared to the standard car, the Brabus-tuned version stands out with additional vents above the front Smart badge – which has now been painted matte black – and more defined lower air intakes. There are red accents in the grille and the skirts, tying in with the red roof, boot spoiler and brake calipers.
The spoiler itself is much bigger than the standard car, and vented too, with the 19-inch diamond cut alloy wheels completing the car's sportier look. Inside, there's red stitching and seat inserts, plus ambient lighting and black leather and microfibre upholstery. Additionally, there's Brabus badging on the three-spoke steering wheel.
Otherwise, the interior looks almost unchanged from the standard #1, so the Brabus version will also benefit from a widescreen 9.2-inch driver's display and a 12.8-inch central touchscreen. We know that the standard car will boast adaptive cruise control, lane-keeping assistance, blind-spot monitoring and self-parking capability, so it's almost certain that the range-topping Brabus will get all these features too.
The hot version of the Smart #1 retains the regular car's 66kWh battery for a claimed range of 500km (310 miles) on the Chinese test cycle, which is different from the WLTP cycle used in Europe. Due to the Brabus version's increased performance and extra electric motor, we expect the claimed range to fall below the standard #1's 273-mile maximum in European testing. Recharging capability remains at 150kW, so a 10-80 per cent top-up takes less than 30 minutes.
Exact UK pricing for the Smart #1 Brabus has yet to be revealed, but we understand that the high-performance model will make it to the UK following the launch of the regular #1. Order books for the Smart #1 Launch Edition will open in December, before first deliveries commence in mid-2023.
Vauxhall Astra Electric: price, range and video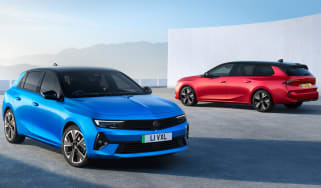 Vauxhall Astra Electric: price, range and video
Top 10 best plug-in hybrid cars 2023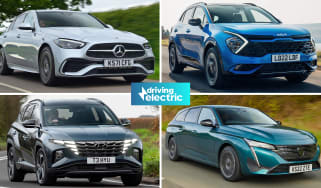 Top 10 best plug-in hybrid cars 2023
Electric Ford Puma could become the UK's best-selling EV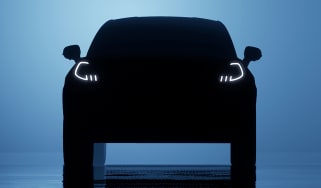 Electric Ford Puma could become the UK's best-selling EV
The Ford Puma EV is set to arrive in 2024 with a range of over 200 miles and a tweaked exterior design
BMW i5 breaks cover as 5 Series EV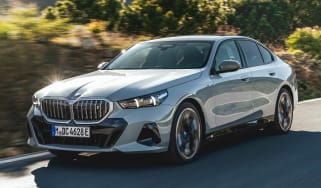 BMW i5 breaks cover as 5 Series EV
BMW has unveiled an all-electric version of its long-running 5 Series, with a range of up to 362 miles
Seven-seat Volkswagen ID. Buzz set for 2 June reveal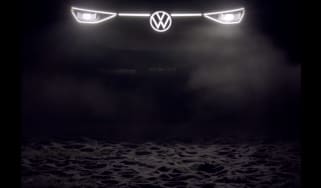 Seven-seat Volkswagen ID. Buzz set for 2 June reveal
More practical Volkswagen ID. Buzz LWB will be revealed this week, before it's joined by a GTX performance version later this year