Electric Smart car gets Brabus upgrade to become the 92R
The German tuning company will be building 50 examples of the electrified "pocket rocket"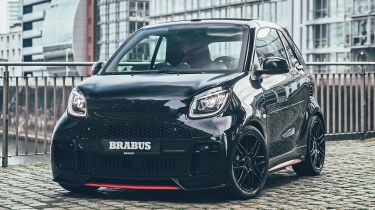 Brabus has unveiled its newest creation, a limited-edition electric convertible city car based on the Smart EQ fortwo cabrio. The "urban supercar" as it's described by Brabus has a maximum range of 78 miles on a single charge and produces nearly 92bhp, hence the name. Driven flat out, it'll reach 81mph.
The 92R has four driving modes, including Eco and Sport+, which Brabus claims can be used to propel the 92R to 60mph in 10.9 seconds – one second faster than the Smart EQ it's based on.
Although the 92R is based on a EQ fortwo cabrio, Brabus claims its modification are more than just cosmetic: "The BRABUS PowerXtra performance upgrade for the three-phase synchronous motor consists of a newly tuned torque control system, new modules for the driving dynamics switch and accelerator pedal, and a special gateway," the company says.
Brabus has also tweaked the handling of the 92R, with the car now sitting on 16 and 17-inch alloys at the front and rear respectively. It has also been fitted with Brabus' coilover sports suspensions, which has lowered the ride height by 2.5cm.
Beyond the 92R's performance, Brabus has added its distinctive style to the exterior and interior of the car. Brabus' design package for the 92R includes new front and rear bumpers, splitter and diffusers. Inside, much of the Smart EQ's conveniences remain, but Brabus has added new leather seats and steering wheel. 
There'll only be 50 Brabus 92Rs built, with prices starting at £34,000 before VAT. Sadly, after VAT the price in the UK would start at roughly £41,000, which means UK buyers wouldn't be eligible for the government's plug-in grant. However, it remains unclear whether or not any of the 50 available 92Rs will be making their way over to the UK anytime soon.
​Top 10 fastest-depreciating electric and hybrid cars 2023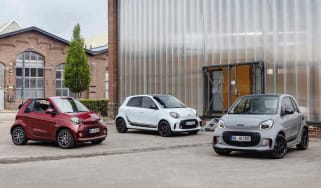 ​Top 10 fastest-depreciating electric and hybrid cars 2023
First contact: facelifted Kia EV6 will look even more like a UFO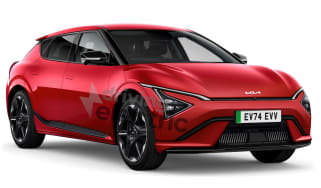 First contact: facelifted Kia EV6 will look even more like a UFO
Kia is readying an update for the EV6 crossover, which is set to include a new face and tech from the larger EV9
New Fisker Ocean Sport washes up in the UK: £36k for a 288-mile range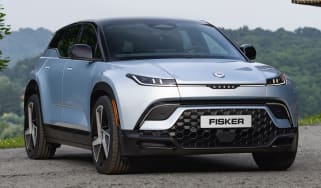 New Fisker Ocean Sport washes up in the UK: £36k for a 288-mile range
American EV startup Fisker has just launched its entry-level Ocean SUV in the UK, with a range of up to 288 miles
New Vauxhall Vivaro Electric is cheaper, yet has more range and tech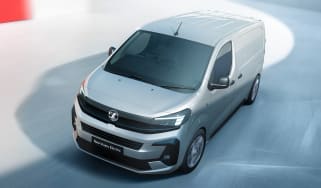 New Vauxhall Vivaro Electric is cheaper, yet has more range and tech
Vauxhall has given its Vivaro Electric panel van a mid-life refresh with a new face and some of the latest tech