Honda and GM working together on a series of affordable EVs
Prices for the new electric cars are expected to start from under $30,000 (circa £23,000) when they go on sale in 2027, initially in North America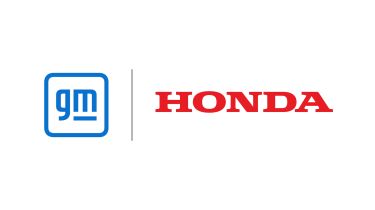 Honda and General Motors (which owns Chevrolet among other brands) have announced they'll co-develop a series of affordable electric cars, including compact crossover SUVs, primarily for the American and Chinese markets.
The first car to emerge from this team-up is expected to arrive in 2027 and production numbers in the millions are being forecast for the new models, which are expected to be priced from less than $30,000 (circa £23,000) in North America.
The EVs produced from the Honda/GM partnership will be based on a new platform and use next-generation battery technology. This could include solid-state batteries, given that both companies are actively developing the technology and Honda believes it'll be a core element of its future EVs. Solid-state batteries can not only store more energy than equivalent lithium-ion units, they're also lighter and capable of charging faster.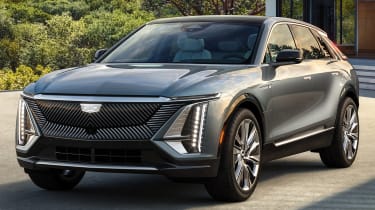 This isn't the first time the two automotive giants have worked together: Honda is using GM's EV platform for two electric SUVs coming to the US in 2024 – the Honda Prologue and another from sister brand Acura. Both make use of the Ultium platform and battery technology that underpins the Cadillac Lyriq electric SUV (above), as well as the Hummer EV and Chevrolet Silverado EV pickup trucks.
It's possible we won't see the Honda-GM EVs in the UK, at least in the short to medium term, as the brands say their focus is on key markets in North America, South America and China at the outset. Honda continues to produce its own electric cars, however, with a compact family SUV set to join its European line-up in 2023. The brand has previewed this follow-up to the Honda e city car with the e:Ny1 Prototype.
Honda has also announced its intention to start a new electric-car brand with Sony, with the aim of launching their first jointly developed EV by 2025. Sony has been exploring electric-car production for several years now, unveiling the Vision-S 01 saloon and Vision-S 02 SUV concepts in 2020 and 2022 respectively.
New Honda e:Ny1: range, specs and video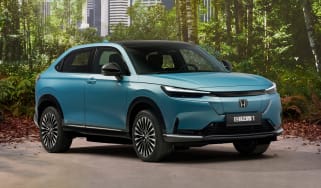 New Honda e:Ny1: range, specs and video
Sony and Honda launch new Afeela electric-car brand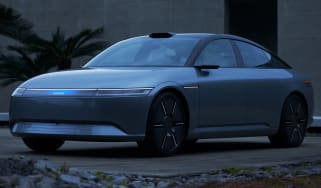 Sony and Honda launch new Afeela electric-car brand
New electric cars coming in 2023 and beyond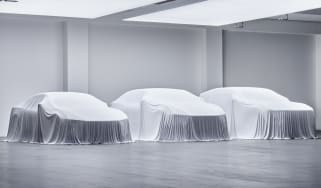 New electric cars coming in 2023 and beyond
With electric cars making up an ever-increasing proportion of sales, the industry is working flat out to launch new models – here's what's on the way …
New Toyota battery tech to deliver 500-mile EVs by 2026; 750-mile ranges to come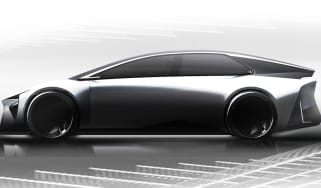 New Toyota battery tech to deliver 500-mile EVs by 2026; 750-mile ranges to come
Toyota has revealed details on its latest battery technology, set to underpin its next generation of EVs
New Fiat 600e SUV prices announced: £3,000 cheaper than a Jeep Avenger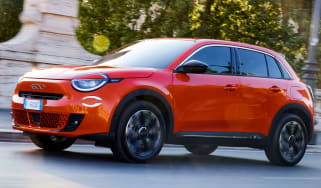 New Fiat 600e SUV prices announced: £3,000 cheaper than a Jeep Avenger
The larger sibling to the Fiat 500e gets a stylish SUV-like design and a 249-mile range