What are solid-state batteries and how will they improve electric cars?
The next big leap in electric-car batteries will be the advent of solid-state technology. Here's what it's all about – and what it'll mean for the car you drive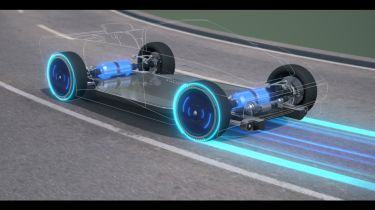 Battery technology is the single most important driver of electric-car development. Electric motors have been used in various forms of transport for well over a hundred years, so their design is now highly refined and efficient, but it's the batteries storing their power that determine many important characteristics of an electric car, such as its size, weight, interior layout and driving range on a full charge.
While some early electric cars used a variety of battery make-ups, such as lead or nickel-metal-hydride, today nearly every zero-emissions model on sale has a lithium-ion battery. This is the same type of battery found in your mobile phone or laptop, and has been developed to the extent that manufacturers can offer cars with ranges of around 200 or 300 miles, reasonably fast recharging times and sufficient durability to last for the duration of the car's time on the road.
New developments are on the horizon, however, and among the most important is the solid-state battery. They're currently used in very small applications such as pacemakers or smart watches, but carmakers have been talking about this technology for many years – and a timeline for its appearance in roadgoing electric cars is finally starting to emerge. Keep reading to find out when you might be driving a solid-state battery electric car.
What are the advantages of solid-state batteries for electric cars?
In short, a solid-state battery can store more energy than an equivalent lithium-ion one, as well as being safer and capable of charging up faster – a win on all counts for electric-car drivers.
In a lithium-ion battery, the electrolytes – the material that conducts electricity – take the form of a gooey liquid, but a solid-state battery is made up of thin layers of solid electrolytes. This makes them safer and more stable than lithium-ion batteries, which can become unstable and flammable at high temperatures.
That same greater stability also makes a solid-state battery better able to accept charge at high speeds, so they can be topped up faster than a lithium-ion battery. Finally, solid-state batteries are also more energy-dense than lithium-ion batteries, so you'll get more range out of a solid-state battery compared to a lithium-ion one of the same size.
Why do electric cars not use solid-state batteries already?
Manufacturers face a number of challenges when it comes to producing solid-state batteries to the scale and volume necessary for widespread use in electric cars. While it's relatively straightforward to produce a single solid-state cell in a laboratory, scaling production up is harder.
The solid electrolyte needs to be stable and chemically inert, but it must also still be a good conductor for the battery to fulfil its function. As they're so thin and delicate, solid-state cells are also prone to cracking. All this makes it much more expensive to fabricate solid-state batteries compared to lithium-ion ones – about eight times more expensive, according to one estimate.
However, a huge amount of effort and resources are currently  dedicated to overcoming these challenges and making affordable, effective and reliable solid-state batteries a reality by the end of the 2020s.
When will solid-state battery electric cars be available?
As part of its 'Ambition 2030' electrification announcement, Nissan has confirmed that it wants to launch an electric car with solid-state batteries by 2028, and has even given us our first look a prototype production plant. The brand hopes to have a pilot plant in Yokohama, Japan, up and running producing the technology as soon as 2024. Nissan also wants to bring the cost of solid-state batteries down to a level that'll eliminate the price gap between electric and combustion-engined cars.
Partnership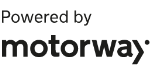 Need to sell your car?
Find your best offer from over 5,000+ dealers. It's that easy.
Honda also believes solid-state batteries will be a core element of its future electric cars, and it expects to release a solid-state-powered EV during the second half of this decade. Another potential applications for the technology includes a series of affordable EVs it's working on with General Motors (which owns Chevrolet and Cadillac among other brands). 
Both the Stellantis Group (parent of Peugeot, Citroen, Vauxhall and more) and Mercedes have invested in Factorial, a company developing solid-state batteries for transport applications. Stellantis is targeting 2026 for the introduction of "the first competitive solid-state battery technology," while Mercedes says it "aims to integrate the technology into a limited number of vehicles as part of a small series in the next five years".
Elsewhere, Toyota (in collaboration Panasonic) and Volkswagen (in collaboration with QuantumScape), along with Ford and BMW (in collaboration with Solid Power), Hyundai (in collaboration with SolidEnergy Systems) and electronics company Samsung, all have solid-state battery research on the go. It should only be a matter of time before the technical hurdles discussed above are overcome and the advantages of solid-state batteries are available to every electric-car driver.
MINI Cooper Electric: pricing and specs for British-built electric supermini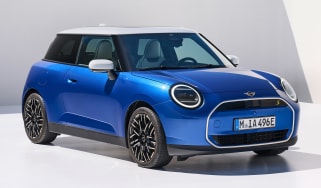 MINI Cooper Electric: pricing and specs for British-built electric supermini
MINI's latest electric hatchback introduces a revolutionary interior design, as well as larger batteries to provide a 250-mile range
DrivingElectric Awards 2024: the winners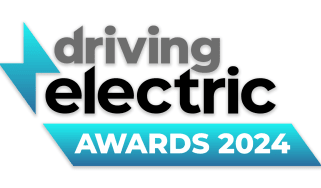 DrivingElectric Awards 2024: the winners
We celebrate the very best products in the EV world
The Kia EV9 is DrivingElectric Car of the Year 2024
The Kia EV9 is DrivingElectric Car of the Year 2024
Kia's new electric flagship wins big at DrivingElectric's annual awards ceremony