Sony and Honda launch new Afeela electric-car brand
A prototype of Afeela's first EV was unveiled at CES in Las Vegas, and it's due on sale in 2026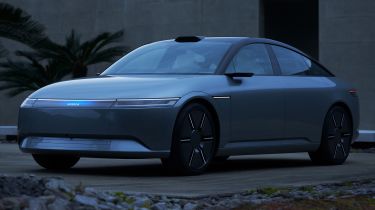 Afeela is the official name of Sony Honda Mobility's new electric car brand, which was revealed alongside a prototype of its first EV at the 2023 Consumer Electronics Show (CES) in Las Vegas. The as-yet-unnamed electric saloon is due to arrive in North America in 2026.
In terms of design, Afeela's prototype closely resembles the Sony Vision-S 01 concept that was unveiled back in 2020, although the new prototype has a more rounded appearance and less aggressive styling. The fastback saloon also features a sloping rooflines, no door handles, and digital side mirrors.
One unique feature of the new prototype is an interactive "media bar" incorporated in the front of the car which can display various information from charging status to the weather.
The Afeela prototype measures just under 4.9 metres long, 1.9 metres wide and 1.46 metres tall, and boasts a three-metre wheelbase. Overall, the Afeela is about the same size as a Tesla Model S or Lucid Air, which could serve as potential rivals depending on the Afeela's price.
Inside the minimalist cabin, a panoramic screen spans the entire width of the dashboard and is flanked by two additional screens for the digital mirrors. There's also a steering yoke, plus a rotary dial for the infotainment system mounted on the armrest – similar to BMW's iDrive setup. There will be room for five passengers, according to Afeela.
The prototype is equipped with a total of 45 cameras and sensors both inside and outside the car. Afeela says it's "aiming to develop level 3 autonomous driving optimised for specific conditions, as well as driving assistance features such as level 2+ autonomy for urban and other wide range of conditions." The brand will do so by combining Sony's sensor technology and Honda's safety technology.
Other technical details are thin on the ground at the moment, with Afeela only revealing that the prototype has all-wheel-drive, most likely from a dual-motor setup. Honda will decide what platform the new EV will use, as well as key details regarding the battery pack, and will eventually build the car at its North American factory.
Development of the car's software and user interface will be handled by Sony, with the forthcoming EV set to feature subscription options and services, possibly similar to those seen in some BMWs recently. What form these will take remains to be seen.
Pricing is under wraps, too, but we know pre-orders will commence in the first half of 2025, before order books open towards the end of that year. First examples should arrive in the US in spring 2026.
Sony Honda Mobility, Sony and Honda's joint venture founded in 2022, has previously said it was considering plans to introduce its first EV in Europe as well, but a European launch date hadn't been announced at the time of writing.
Sony has been exploring electric-car production for several years now. As mentioned, the electronics giant unveiled its zero-emissions saloon concept, the Vision-S 01, back in 2020, followed by the Vision-S 02 electric seven-seat SUV concept that made its debut at the 2022 Consumer Electronics Show. The latter may be used as inspiration for Afeela's second EV. 
Sony Vision-S 02 concept
According to Sony, the 2022 Vision-S 02 concept sits on the same platform as the 2020 Vision-S 01 (below), but demonstrates how the architecture can underpin different car types. The 02 is a seven-seater family SUV that has the look of a Tesla Model Y rival.
Partnership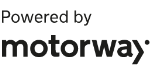 Need to sell your car?
Find your best offer from over 5,000+ dealers. It's that easy.
Sony has grouped the technologies it's developing using the Vision-S concepts into three key areas: safety, adaptability and entertainment. On the safety front, the cars boast 360-degree sensor coverage and 'Level 2+' autonomous driving capability.
Elsewhere, adaptability is enhanced by voice-recognition system and custom user profiles that can be saved for a number of drivers. Over-the-air (OTA) software updates are also possible, while the Vision-S concepts also feature 360-degree surround-sound audio, plus digital video playback on the front and rear screens. PlayStation gaming by means of a remote connection to a home console is also being developed.
Sony Vision-S 01 concept
First revealed at the 2020 Consumer Electronics Show in Las Vegas, the Vision-S 01 was shown taking to the road for the first time in a video released at the same event in 2021. The footage depicts the car undergoing testing in Austria wearing a light dazzle camouflage on its otherwise undisguised bodywork.
The Vision-S 01 follows the trend for luxurious, rakishly styled electric cars with plenty of performance. It uses a pair of electric motors that can propel it to 62mph from rest in 4.8 seconds and on to a top speed of 149mph.
On-board technology includes the Sony Safety Cocoon – an array of sensors that provide 360-degree coverage using next-generation systems like 'Solid State Lidar' to map out the car's surroundings.
Advanced gesture control is implemented inside the car, along with a large digital dashboard, advanced AI systems, rear-seat screens that give passengers a view of the road ahead, plus other clever touches.
New Honda e:Ny1: range, specs and video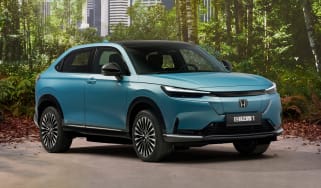 New Honda e:Ny1: range, specs and video
First contact: facelifted Kia EV6 will look even more like a UFO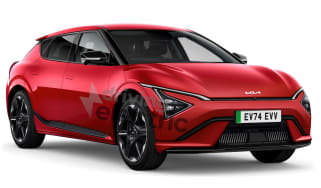 First contact: facelifted Kia EV6 will look even more like a UFO
Kia is readying an update for the EV6 crossover, which is set to include a new face and tech from the larger EV9
New Fisker Ocean Sport washes up in the UK: £36k for a 288-mile range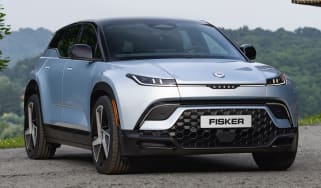 New Fisker Ocean Sport washes up in the UK: £36k for a 288-mile range
American EV startup Fisker has just launched its entry-level Ocean SUV in the UK, with a range of up to 288 miles
Electric Renault Twingo revealed as £17k rival to Citroen e-C3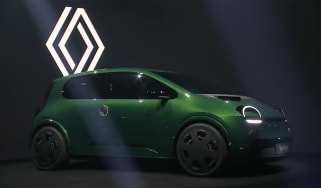 Electric Renault Twingo revealed as £17k rival to Citroen e-C3
Renault has unveiled its smallest EV yet; a sub £20k city car with a claimed high level of efficiency