New expert report calls for EV chargers on every street
A collective of charging-industry experts is warning that the number of accessible chargers is rising too slowly ahead of the 2030 ban on petrol and diesel car sales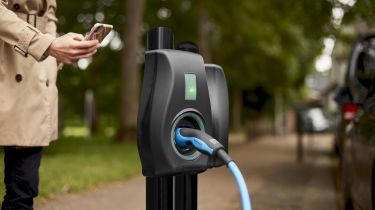 Electric-car chargers are needed on "virtually every residential street across the UK" to meet consumer demand, according to a new report from a collective of industry experts that has been published by the on-street EV charging-point provider Connected Kerb.
Research shared in the report, which had input from EY, UK Power Networks, Motability and the Mitie Group, found that 80% of respondents said that access to reliable and affordable chargers where their car is parked while at home would be a key factor in their decision to switch to an EV.
The report estimates that the number of charging points will need to increase ten-fold by 2030 to keep pace with the rising number of EVs on the road. However, the UK's ratio of charging points to plug-in cars currently stands at 16:1, far behind other countries like South Korea (3:1), the Netherlands (5:1) and France (10:1).
A step-change in charger rollout is called for by the report, with the contributing bodies pointing to several key areas that need addressing. For example, the report urges local authorities to think bigger and make plans to install thousands of EV chargers rather than tens, as well as use data to better predict future demand for and use of charging points.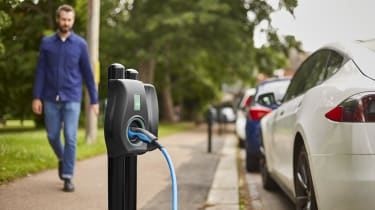 It's also suggested that in most situations, slower 7kW chargers may be a better and less expensive option than faster units, if users will generally be topping up their EVs overnight. Longer-term infrastructure contracts and finance options that lead to more large-scale deployments of EV chargers will also be needed, says the report.
Another issue highlighted is the importance of charger availability and accessibility for drivers with disabilities, who disproportionately live in homes without private parking, meaning those without reliable access to public charging points will be much less likely to make the switch to an electric vehicle.
"The industry is migrating from early adopters, tolerant of patchy performance, to a mass market of mainstream drivers that rightly expect consistent high performance," said Chris Pateman-Jones, CEO of Connected Kerb. "This demands a radical change of mindset among national and local government, investors, developers, and charging-point providers."
So far, Connected Kerb has signed contracts to install 10,000 EV chargers across the UK. In November 2021, the company said it expected to sign deals for a further 30,000 during 2022 as it moves towards a goal of deploying 190,000 chargers around the country by 2030.
Fisker PEAR: first look at £25,000 electric city car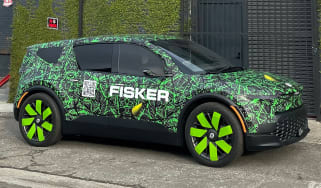 Fisker PEAR: first look at £25,000 electric city car
The cut-price EV is due to be unveiled in the second half of 2023 and offer up to 310 miles of range
New electric cars coming in 2023 and beyond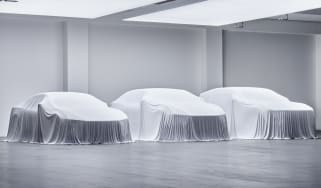 New electric cars coming in 2023 and beyond
With electric cars making up an ever-increasing proportion of sales, the industry is working flat out to launch new models – here's what's on the way …
New XPeng G9 electric SUV: prices, specs and range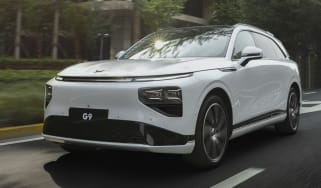 New XPeng G9 electric SUV: prices, specs and range
Chinese flagship electric SUV offers over 350 miles of range and is due to land in the UK by 2025