Octopus launches 'Electric Dreams' employee electric-car leasing service for business
New salary-sacrifice scheme is open to businesses of all sizes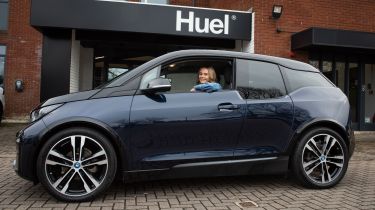 Electric-car leasing provider Octopus Electric Vehicles has launched a new salary-sacrifice scheme called Electric Dreams, to enable businesses of all sizes to offer electric-car leasing to their employees.
The product operates on similar principles to the government's cycle-to-work scheme: employees pay a fixed amount out of their gross pre-tax salary each month. Finance is provided by Close Brothers and insurance by Lloyd Latchford. Octopus staff are on hand to assist employees to pick their car, organise a home charging point and switch to an EV-friendly tariff. Businesses are supported with the documentation, approval and payroll aspects of the service.
Drivers who order a car on the scheme by the end of June 2021 get an Ohme smart home wallbox charging point installed for free, while those who are customers of Octopus Energy are credited with 8,000 miles' worth of charging – enough to power a typical electric car for a year, says Octopus. Currently, 15 UK companies are signed up to the scheme, among them Huel (pictured above) and Purplebricks, with a total of 1,491 employees leasing fully electric cars as a result.
Huel CEO James McMaster said: "Being able to offer something that promotes cleaner transport has been a real benefit to helping our team live our mission of a more sustainable world." Helena Marson, chief people officer at Purplebricks, added: "The salary sacrifice scheme makes driving electric easy and affordable, helping our staff lead more sustainable lifestyles."
The Octopus Energy group also offers a service called 'Electric Juice', which gives 'roaming' access to multiple electric-car charging networks, as well as EV-friendly domestic electricity tarriffs.
We've had a ride in the new electric MG Cyberster and it's NOT what we first thought…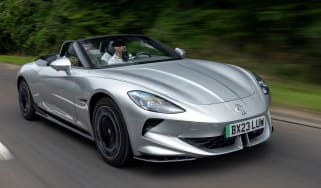 We've had a ride in the new electric MG Cyberster and it's NOT what we first thought…
The MG Cyberster is due to go on sale next year with up to 536bhp and scissor doors – and we've already had a ride in it
Has the UK given up on EVs? New government 'Plan for Drivers' says no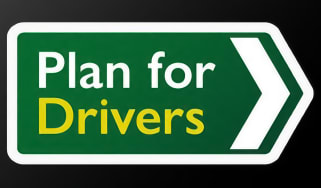 Has the UK given up on EVs? New government 'Plan for Drivers' says no
UK government has announced a new 30-point manifesto which, in part, focuses on electrifying Britain's roads