New Toyota electric SUV teased
A Toyota RAV4-sized electric SUV is on the cards, with the potential for many more electric Toyota models to follow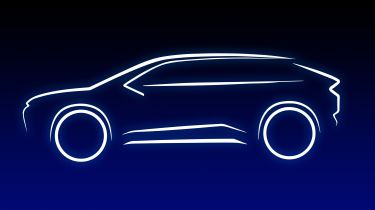 Toyota is readying its next all-electric car – most likely an SUV – as it looks towards an increasingly electrified future for its range. The new electric car was announced at the beginning of 2020, but this teaser drawing (above) represents our first official look. 
The teaser seems to match the appearance of previous concept renderings first seen in 2019, where the car that Toyota is most likely preparing to launch appeared next to a range of similarly designed models (below). 
Toyota's new electric car will be about the same size as its RAV4 SUV, albeit most likely with a longer wheelbase and shorter overhangs. Based on an all-new electric-car platform co-developed with Subaru, the car is likely to be offered in a similar form from that manufacturer, too – something that seems to be confirmed by comparing Toyota's line drawing with a recent Subaru concept car.
The platform is named e-TNGA and is set to underpin a range of new models. Toyota says the platform is flexible enough to allow for a wide range of dimensions between cars, as well as a choice of front, rear or four-wheel-drive layouts. Multiple battery and electric-motor set-ups will be supported, too. 
Toyota hasn't officially named its new electric car yet, but has trademarked a number of potential candidates recently. The trademark registrations all centre around the 'BZ series', with designations running from BZ1 to BZ5, as well as BZ4X and BZ5X, which may signal four-wheel-drive variants. DrivingElectric understands that BZ stands for 'Beyond Zero' – what Toyota calls its zero-emission plans.
Speaking to DrivingElectric, Toyota Europe's executive vice-president Matt Harrison said the new electric model would be slightly more expensive than the RAV4, but would also occupy a similar part of the brand's line-up.
"The size is similar to RAV4," Harrison said, "so between RAV4, which is already available as a hybrid and plug-in hybrid, and this product as a zero-emissions option, we've pretty much got this covered. Customers would choose between these two vehicles in our portfolio."
New electric cars 2021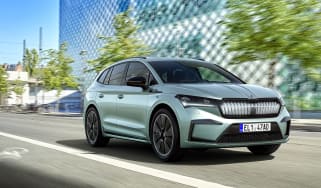 New BMW i4 2021: specs, range and on-sale date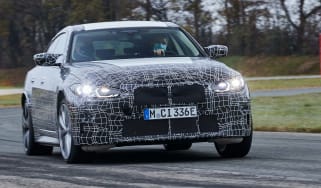 New BMW i4 2021: specs, range and on-sale date
The new pure-electric BMW i4 is coming soon, with the final phase of testing before its reveal currently underway
Best electric motorbikes 2021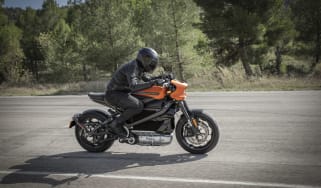 Best electric motorbikes 2021
More and more brands are getting in on the electric motorcycle action. Here's our pick of what's out there right now
Dacia electric car: new 2021 Dacia Spring production model revealed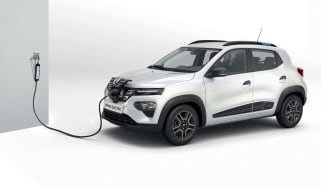 Dacia electric car: new 2021 Dacia Spring production model revealed
Cut-price Renault-based electric city car is set to be the cheapest zero-emissions model in Europe