Electric-car charging market set for government examination
The Competition and Markets Authority (CMA) is launching a market study on electric-vehicle charging in the UK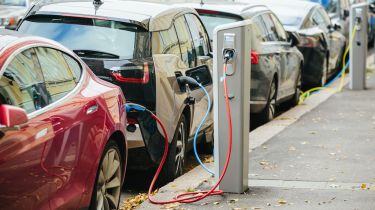 The Competition and Markets Authority (CMA) – a non-ministerial government department responsible for promoting healthy competition in consumer markets – has announced it'll be "taking a close look" at the electric-vehicle charging sector. The move forms part of the UK Government's wider climate-change plans and aims for a net-zero economy by 2050. 
Market studies such as this "can make recommendations to government or other bodies, and issue guidance to businesses and consumers as needed, among other options".
The news comes following a recent revision in the Government's plans to ban the sale of new petrol and diesel vehicles, which brought the date forward from 2035 to 2030.
In a statement, the CMA acknowledged that while the UK's electric-vehicle charging sector is in its early stages, development is rapid. Its figures suggest there are nearly 20,000 charging points in the UK, compared with just 1,500 in 2011. The CMA has suggested that many more will be needed in future, however.
The CMA has announced that it's "considering how to ensure the sector works well for people now and in the future, which will help to build trust in the service and address any competition issues".
The study, which is set to be "concluded well within the 12-month deadline", will examine two main broad themes: "how to develop a competitive sector while also attracting private investment to help the sector grow" and "how to ensure people using electric vehicle charge points have confidence that they can get the best out of the service".
In a statement, CMA chief executive Andrea Coscelli said: "Making the switch to electric vehicles is key to helping the UK become greener, which is why it's so important that everyone has the confidence to get behind the move.
"Being able to easily stop off at a petrol station is a standard part of a journey and consumers must trust that electric charge points will provide a similarly straightforward service."
New Fisker Ocean Sport washes up in the UK: £36k for a 288-mile range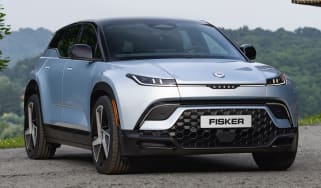 New Fisker Ocean Sport washes up in the UK: £36k for a 288-mile range
American EV startup Fisker has just launched its entry-level Ocean SUV in the UK, with a range of up to 288 miles
Big price cut: Electric Renault Megane prices slashed in time for Christmas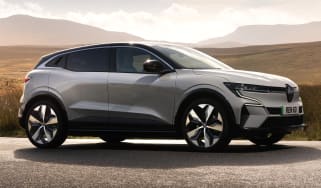 Big price cut: Electric Renault Megane prices slashed in time for Christmas
Renault Megane E-Tech gets a price drop of up to £3,500, bringing the starting price to just £34,495