Electrified Jaguar and Land Rover SVR models on the way
Jaguar Land Rover's Special Vehicle Operations (SVO) division confirms that high-performance hybrid and electric cars are on the cards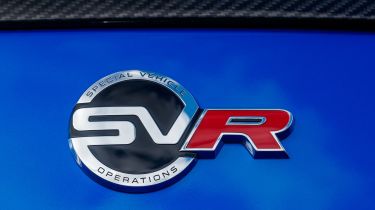 Jaguar Land Rover (JLR) will release the first electric car from its Special Vehicle Operations (SVO) division in the next few years, according to SVO managing director Michael van der Sande.
Speaking to DrivingElectric, van der Sande said: "We will be developing electrified versions of our cars, be that fully electrified or plug-in hybrids."
SVO has history with electrification, being responsible for the racing version of the Jaguar I-Pace for its eTrophy series. However, it has been made clear that a go-faster version of the brand's first-ever electric car isn't on the cards:
"I-Pace is not on that path, but there are various other things we are working on, which we can't talk about, but we're very interested in electrification. That's why we got involved in the eTrophy," van der Sande explained. "The technology transfer, the learning applies to that car and other cars, but we're not planning an SVR I-Pace at the moment."
It's possible that the I-Pace's exclusion from SVO's plans is down to that car's unique platform, which isn't planned to be used for other models from the British manufacturer.
Instead, it's more likely that the forthcoming all-new, fully electric Jaguar XJ that's set to arrive later in 2020 could be SVO's focus. That car will be the first to use JLR's new MLA platform, which will underpin multiple models across both the Jaguar and Land Rover ranges in the future. It's possible that a Jaguar XJ SVR could be the first performance-orientated electric road car to come from SVO.
JLR's MLA platform is also set to form the basis of a full-size electric SUV called the J-Pace, as well as a still-nameless Land Rover product; either or both could be candidates for the SVR treatment. Each is set to be built alongside the new XJ at JLR's Castle Bromwich factory.
With no official confirmation of the finer details, we'll have to wait and see exactly what shape SVO's electrified plans will take.
New Ford Explorer electric SUV revealed in full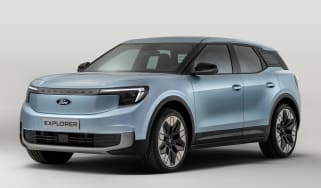 New Ford Explorer electric SUV revealed in full
Ford's new electric crossover boasts a range of more than 300 miles and will be built on the same platform as the Volkswagen ID.4 SUV
Electric car battery life: how to preserve your battery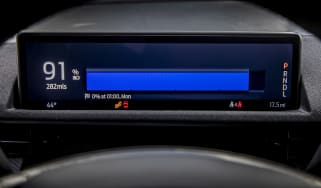 Electric car battery life: how to preserve your battery
Here's how to preserve your electric car's battery life and how much a replacement will cost if you need one
Top 10 best 4WD electric cars 2023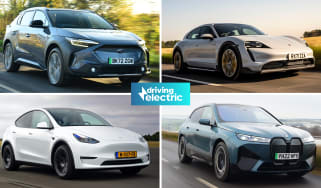 Top 10 best 4WD electric cars 2023
Whether you're looking to venture off-road, or just want some extra assurance in the winter months, we list the best four-wheel-drive electric cars on…