New Jaguar Land Rover electric and hybrid cars to be built in Castle Bromwich
Pure-electric Jaguar XJ will be first off the line; JLR calls for UK battery 'gigafactory'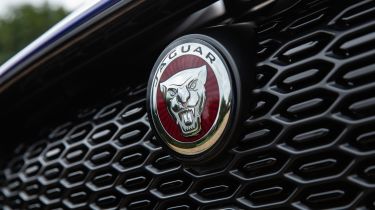 Jaguar Land Rover (JLR) has announced plans to build a range of electric and hybrid cars – including an all-new electric XJ – in the UK, at its plant in Castle Bromwich near Birmingham.
In a statement issued Friday morning, the company's CEO Prof. Dr. Ralf Speth said: "The future of mobility is electric and, as a visionary British company, we are committed to making our next generation of zero-emission vehicles in the UK.
"We are co-locating our electric-vehicle manufacture, electronic drive units and battery assembly to create a powerhouse of electrification in the Midlands."
Work to add electrified vehicle capability to the Castle Bromwich facility will begin next month, and JLR says the announcement safeguards several thousand jobs.
It follows January's news that the company's future battery and electric powertrain production would also be located in the Midlands, with a battery assembly centre at Hams Hall in Warwickshire and an engine manufacturing centre in Wolverhampton.
JLR is also calling on the automotive industry and government to work together to establish large-scale battery 'gigafactories' in the UK.
Speth said: "Affordability will only be achieved if we make batteries here in the UK, close to vehicle production, to avoid the cost and safety risk of importing from abroad.
"The UK has the raw materials, scientific research in our universities and an existing supplier base to put the UK at the leading edge of mobility and job creation."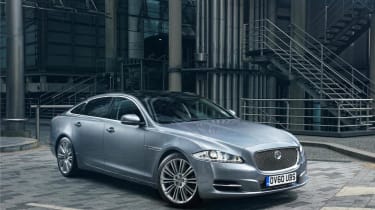 The first model to come as part of Friday's announcement will be a pure-electric replacement for the Jaguar XJ luxury executive saloon. This news was confirmed to workers at the factory as the last example of the current internal-combustion-engined version (above) rolled down the line.
JLR says the replacement XJ "will build on the characteristics synonymous with its predecessors – beautiful design, intelligent performance and revered luxury".
The company has already committed to offering an 'electrified' (electric or hybrid) version of everything it sells by 2020. Jaguar's current pure-electric offering, the I-Pace SUV, is built under contract by Magna Steyr in Austria.
Earlier in June, JLR announced it would be collaborating with BMW to co-develop future electric powertrains.
Tesla Model 3 facelift will be a double-edged sword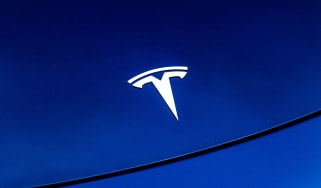 Tesla Model 3 facelift will be a double-edged sword
Tesla's updated EV will have an improved interior, greater range and a more affordable price – as well as one unfortunate drawback
Volkswagen ID. Buzz LWB is a retro, seven-seat electric MPV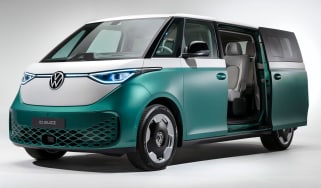 Volkswagen ID. Buzz LWB is a retro, seven-seat electric MPV
Volkswagen has unveiled a larger version of its ID. Buzz EV, boasting more seats and a larger battery with more range
Abarth range to expand with lighter, faster EVs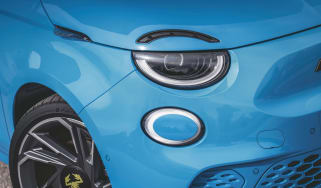 Abarth range to expand with lighter, faster EVs
Italian sports car brand will stay wedded to Fiat, but is eyeing up a faster 500e, plus tuned versions of upcoming crossover