Q&A: James Wehner, chief technology officer, Engenie
Former McDonald's global product director joins charging network as CTO, with a focus on the customer experience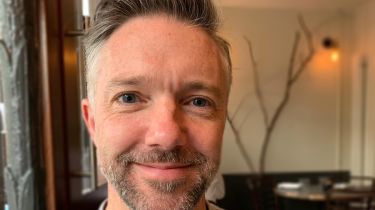 Charging network Engenie has announced the appointment of James Wehner as its chief technology officer. He joins from McDonald's, where he held the role of global product director and was involved in the development of the fast-food giant's now-familiar self-service kiosks.
Wehner's remit at Engenie is to "deliver a customer experience revolution" in electric-car charging, an area not without its frustrations to date. The company's CEO Ian Johnston said: "consumer experience has always been at the heart of everything Engenie does and by bringing James on board, we hope to bring that same revolution to electric-car drivers across the UK."
DrivingElectric spoke to Wehner shortly before his appointment was announced to get his take on the problems with electric-car charging currently, and how they may be solved as the industry develops in the future.
To start off, what's your personal experience with electric motoring? Are you an electric-car owner or have you run one, and what has your experience been?
"I'm not an owner at the moment, but the intention is to get one – it depends on when we can start driving again and when the Polestar 2 arrives in the country, as that's the direction I want to go in! In terms of driving electric cars, I live in North London, so until they disappeared, I used the DriveNow BMW i3s quite a lot. I've rented electric vehicles for longer journeys; I've spent a reasonable amount of time in a Jaguar I-Pace. It has to be said that as someone without off-street parking and therefore reliant on public charging networks, the experience was far from enjoyable."
What are the biggest frustrations and limitations you've experienced?
"The biggest barrier to mass electric-car adoption is inconsistencies – in pretty much everything. We've managed to get relatively consistent in the type of connection and the way the car charges, which is great, but when it comes to actually being able to charge, whether it be on-street or off-street, how you do that has so many variables. Because electric cars are still relatively new, most of the people driving them are early adopters who are willing to learn and fail at things a few times to get them right. Whereas my mum trying to get an electric vehicle would be a minefield, I don't think she'd cope at all!
"Depending on where you turn up, you've got to have an app or an RFID card and so on. That's the worst end of the spectrum; the best is points like Engenie's where you can just turn up, tap your card, charge your car and drive off. But between those extremes is a whole world of good and bad. There are experiences that can be enhanced by apps and technology, but equally they can make things a lot worse.
"Even now, with the requirement for all points to accept card payments, in some instances it's hard to find out how to do that, and you still need a smartphone with an internet connection to enter your card details on a webpage. That's the biggest barrier to electric-car uptake. At Engenie, we have contactless payment, but I don't think that's for everyone, so there are definitely opportunities to enhance the experience as a whole."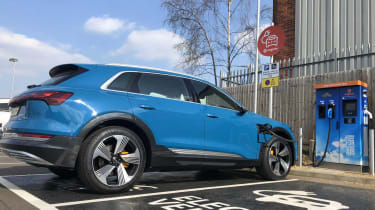 Are there immediate changes and improvements you're looking to make at Engenie or is this more of a long-term effort?
"Realistically, it's a long-term project. As the sector evolves and grows, the requirements we have in the UK will be similar, but not identical, to the Netherlands, or Denmark, or the US. There'll be nuances around how we want to interact and how we want this to feed into our life. There's a long-term plan that involves us looking at how drivers want to charge their cars. I'm a technologist at heart, my background is software development and customer experience, but the focus always starts with the human being wanting to do something.
Partnership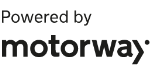 Need to sell your car?
Find your best offer from over 5,000+ dealers. It's that easy.
"Whatever that is, my job is to work out the best way of removing any points of friction, challenges or confusion along that path. With my new electric-car driver hat on, I'm asking 'what is going to cause me the most pain straight away, and how can I fix that to make it better?' – not necessarily the best, but better. And then optimise and evolve that to something seamless that happily sits in your normal day-to-day routine."
Coming from a retail background, what can you bring to Engenie as an 'outsider' to the electric cars and charging world?
"I bring quite a different perspective in. A lot of what I've learned has been around personalisation, focusing on customers, understanding what the customer wants and needs. With people from the electric-car, energy or infrastructure worlds, it's a very different mindset. A lot of these people feel at home in that world. There's a lot of input from energy companies and forecourt operators; a lot of the thought processes and designs come from those mindsets. The cars look like petrol cars, they have a port where the fuel flap would be, the charging points themselves look a lot like petrol pumps – you can see a lot of the design thinking from the 'old world' being pulled through to the 'new world', and not for any reason that's been thought about. It's a case of 'it's already there, let's re-use it'. So there's an opportunity there.
"We've got the infrastructure that allows you to charge a vehicle. Can I do what I need to do? Yes, but is it nice and easy? No. Unlike a petrol pump, you're looking at up to a 90-minute dwell time, so we need to focus on having facilities nearby. We need to get a charging point in a Marston's car park, for example, to work for both of us: not just profit sharing on the electricity, but getting more people into the pub for coffee and cake. There are opportunities to improve like that, but longer-term, it's going to be really important to have pay-as-you-go. As we progress, it's going to evolve further: people are going to want to 'plug-and-charge' without having to do anything else. So how do we make that work? What happens with billing, how will it know it's your car?"
Potential electric-car buyers are often reassured that most of their charging will be done at home, but what is the case for electric-car ownership for those without off-street parking at the moment?
"The infrastructure needs to be really good to support people like me. Roughly 40% of households don't have off-street parking, and for a percentage of those that do, it's underground spaces in an apartment block. So a significant proportion of households cannot have charging at home and we need something that works for them. It's easy to just say 'we need to put in a bunch of rapid chargers,' but that may not work for them. We may need ultra-rapids, because for some the best option is to grab a 15-minute charge on the way to work on Mondays and Thursdays.
"Or maybe there's on-street parking with lamp-post chargers and they can charge overnight, but they don't want to pay ultra-rapid prices for 7kW charging and would like to be able to reserve it. And then you have shift workers travelling in the early hours of the morning; they could be encouraged to charge on the way to or from work and take advantage of cheaper rates. It's getting all these pieces to fit together. There needs to be an ecosystem where as a driver I can decide what's important to me and be guided to the right place to do that."
What does brand loyalty mean in the context of charging networks? Drivers of diesel or petrol cars tend not to be too bothered about whether they're fuelling up at Tesco, BP, Shell or Esso….
"While there are charging points owned by different operators, I can see the model splitting into two parts. One is the network that allows you to charge your vehicle, the other is the network that provides the tariff and pricing that suits your lifestyle. So it might be that you go with someone tied to your home energy supplier, and get your car charging applied to your electricity bill, potentially getting a preferential rate for doing so. You might go for a provider that gives you a cheaper rate if you subscribe.
"The way this is going, we would aim to create an interoperability environment where all the charging-point operators talk to each other, everybody's points appear on everybody else's app and internally we have an agreement as to how the invoicing moves around. From the driver's perspective, I might have the Engenie app, because Engenie offers me loyalty rewards, but I can go to any charging point and activate a charge using my Engenie account. Then, further down the line, when 'plug-and-charge' comes to the mass market, I won't even need the app to do it."
Another 'pain point' for charging-point users is the issue of internal-combustion-engined cars blocking charging-point spaces. Is it time this was clamped down on stronger and more consistently, as is now happening in Germany?
"I think there's going to be a need for it in future, it can be very frustrating. There are all sorts of factors building in to this, there are social demographics of people just doing it to be spiteful, there are people who are just not aware. We've built a hub recently in Stratford International car park with six bays; they're for electric cars only, you can only park there while charging, for up to 90 minutes, and they're enforcing that, and have prominent signage.
"In places with busy car parking and a lot of throughput, we've already had operators contact us about how to manage this better. But as long as only around 2% of cars on the road are electric, the mindset is '2% are electric, so I'll allocate 2% of parking spaces, which could mean, in a 40-space car park, one space 80% of the time. And if you're driving around the car park in a petrol car, and every other space is full, it goes the other way as well. So at the moment I think where applicable it's worth doing, and as the ratio goes up, there'll definitely need to be enforcement, but dependent on the exact location and environment."
Some charging providers such as the IONITY network are focusing on specific areas of the market – in that case, ultra-rapid charging for long-distance drives across Europe. Is there a particular focus for Engenie or will you be looking at the whole spectrum of charging needs?
"At the moment, we look for sites that score well in terms of destination and en-route charging, where we can see there's already a need or a growing need for charging. They tend to be near busy junctions, with retail parks and restaurants nearby. But as needs evolve, we're looking at how we expand. We're installing 150kW units later this year in places where the dwell time is likely to be shorter. So as we see needs arise, we'll come up with solutions and models to match."
BMW i4 facelift to topple Tesla with huge range and tech upgrades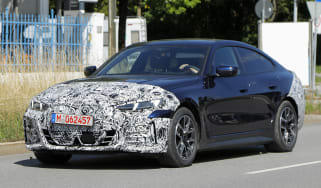 BMW i4 facelift to topple Tesla with huge range and tech upgrades
An updated version of the BMW i4 has been spotted testing, likely sporting a longer range and the latest technology
Electric BMW iX2 is set to take the kidney grille to the next level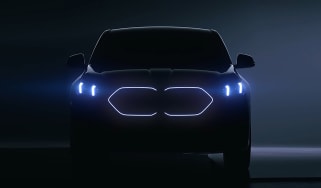 Electric BMW iX2 is set to take the kidney grille to the next level
BMW has teased the highly-rumoured iX2 coupe-SUV, which has been revealed to get enlarged illuminated kidney grilles