Marston's pubs partner with Engenie to install rapid chargers
19 sites live by early 2019; total network of 400 chargers planned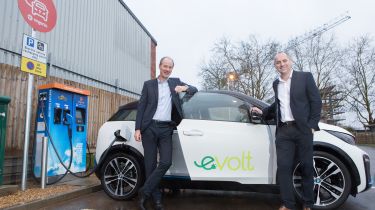 Pub chain Marston's Inns & Taverns has announced a tie-up with charging-point provider Engenie to install a network of rapid chargers at its sites across the UK.
A total of 400 charging points will be installed in the course of the project, with an initial batch of 19 sites getting a pair of points each by early 2019.
The 50kW SWARCO eVolt chargers that are being installed will be powered by 100% renewable energy and allow up to three cars to charge at a time.
In accordance with government regulations, they'll require no membership or connection fee and operate with all contactless payment cards. Depending on particular cars' battery capacity, an 80% charge should take from 30 to 60 minutes.
Speaking about the partnership, Andy Kershaw, head of facilities management and projects at Marston's, said: "Our goal is to become the UK's most environmentally efficient pub business. By partnering with innovative and customer-focused organisations like Engenie, we'll continue to hold ourselves and the sector to the highest possible environmental standards."
Engenie business development director Patrick Sherriff added: "Partnering with household names like Marston's to offer rapid charging is a huge boost to our ambition of building a UK-wide public rapid charging network.
"Marston's pubs and restaurants are the ideal setting for our rapid chargers, giving drivers the convenience of charging their EV while they stop to eat, check e-mails or take a break from their journeys. At the same time contributing locally to cleaner air for their family customer base."
Two Engenie chargers will be installed at each of the following Marston's pubs and restaurants by early 2019:
Chalkhill Blue, Andover Cherry Laurel, Bridgend Silver Birch, Cleckheaton Kings Highway, Derby (single charger) Spring River, Ebbsfleet Old Plane Tree, Glasgow Red Sails, Hull The Elms, Lutterworth Little Castle, Markham Vale Poppy Fields, Maidstone Lingfield Farm, Middlesbrough Talardy, St Asaph Highland Gate, Stirling Pepper Mill, Stoke-on-Trent Kings Chamber, Thorne Ruddy Duck, Wakefield The Bakehouse, Welwyn Black Pole, Worcester Plas Coch, Wrexham
First contact: facelifted Kia EV6 will look even more like a UFO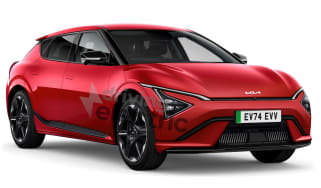 First contact: facelifted Kia EV6 will look even more like a UFO
Kia is readying an update for the EV6 crossover, which is set to include a new face and tech from the larger EV9
New Fisker Ocean Sport washes up in the UK: £36k for a 288-mile range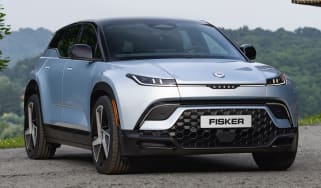 New Fisker Ocean Sport washes up in the UK: £36k for a 288-mile range
American EV startup Fisker has just launched its entry-level Ocean SUV in the UK, with a range of up to 288 miles
Electric Renault Twingo revealed as £17k rival to Citroen e-C3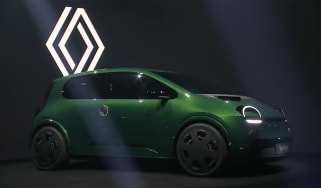 Electric Renault Twingo revealed as £17k rival to Citroen e-C3
Renault has unveiled its smallest EV yet; a sub £20k city car with a claimed high level of efficiency