New EV Energy Taskforce calls for mandatory smart charging by 2021
The Electric Vehicle Energy Taskforce suggests motorists could save £70 a month or more by using 'smart' charging systems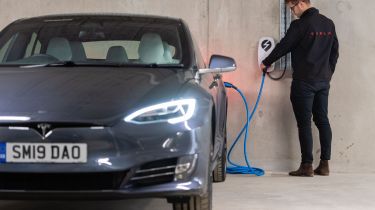 A new independent body is calling for a mandatory smart-charging rollout to lower demand on the National Grid at peak times. The EV Energy Taskforce says that 'smart' charging could enable a typical electrified car driver to slash their monthly motoring energy costs by "£70 or more".
Philip New, CEO of Energy Systems Catapult and chair of the EV Energy Taskforce, told DrivingElectric: "Our task is to make sure charging isn't a restriction on EV ownership. We need a single view, a consensus, with the engagement of different participants."
Made up of more than 350 organisations, including BMW, BP, Ford and NPower, the Taskforce has submitted 21 key proposals for actions that would enable "the efficient integration of electric vehicles with the energy system during the electrification transition".
Among these, the Taskforce recommends a universally accepted set of standards across the charging network, while also ensuring the security of the systems in question. It wants to deliver a "seamless EV charging experience between public charge points by 2021" – be that with a single smartphone app, or pay-as-you-go debit-card payments.
It also wants to see financial incentives for electric-car drivers to ensure the potential energy-storage capacity of millions of electric vehicles is used to reduce demand at peak times. The Taskforce has called for all private charging points (i.e. home wallboxes) to automatically charge 'smartly' – prioritising off-peak charging where appropriate, when demand on the grid is low. It wants to make this an 'opt-out' function within two years.
Under "certain circumstances", the Taskforce claims that smart charging could enable a "typical motorist" to enjoy "very low – or even zero – motoring energy costs, potentially saving £70 a month or more".
The EV Energy Taskforce says it will need to undertake a proactive campaign to educate the public on the benefits of smart charging, suggesting an existing independent organisation could take this on as soon as 2022.
Vauxhall Frontera to arrive as Crossland EV replacement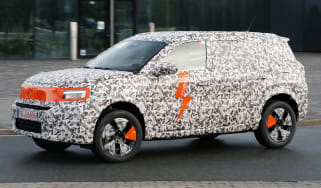 Vauxhall Frontera to arrive as Crossland EV replacement
The Vauxhall Mokka Electric will soon be joined by a chunkier, yet cheaper sibling that's set to revive a classic nameplate
New electric cars coming in 2023 and beyond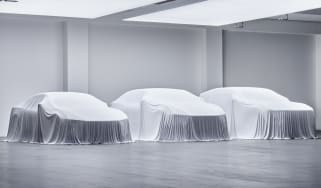 New electric cars coming in 2023 and beyond
With electric cars making up an ever-increasing proportion of sales, the industry is working flat out to launch new models – here's what's on the way …
Formula E-inspired Nissan Concept 20-23 previews hot electric Micra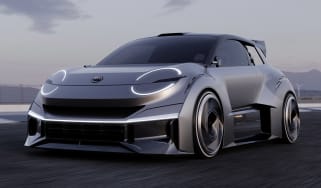 Formula E-inspired Nissan Concept 20-23 previews hot electric Micra
Nissan's latest concept car comes in the form of a high-performance version of its upcoming city EV