Electric car UK: consumer interest jumps 126%
Analytics company launches 'EV Index' to explain low UK electric-car uptake, despite rise in demand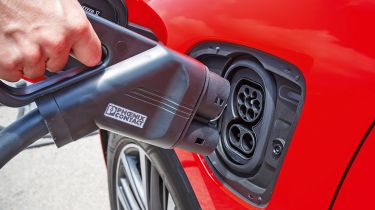 British consumers' interest in electric cars leapt by 126% in the third quarter of 2019, website analytics company Sophus3 has found.
Demand for electric cars has grown rapidly over the last 18 months: most notably, the popular Kia e-Niro sold out its entire UK allocation for 2019 in a matter of weeks.
However, electric cars still only represent a small percentage of overall sales, with just 1.4% of all cars registered so far in 2019 featuring a fully electric, zero-emissions powertrain.
In an effort to understand the low uptake in the UK, Sophus3 has launched its 'EV Index' –  a quarterly report that evaluates how prepared the five biggest European car markets – the UK, Germany, France, Italy and Spain – are for electric cars. Norway – widely regarded as the benchmark nation for encouraging electric-car sales – is also included.
Based on consumer appetite, supply from manufacturers and the available charging infrastructure, Sophus3's EV Index gives countries a score out of 100, with 100 representing "complete readiness" for the switch to electric vehicles.
Despite rising interest from consumers, the UK achieves a score of just 27, with affordability and choice rated poorly.
Sophus3 points to the reduced Plug-in Car Grant (PiCG) – scaled back by the Government in October 2018 – as an underlying reason for low uptake. While the discount for electric cars fell from £4,500 to £3,500, the lesser £2,500 reduction available for plug-in hybrid vehicles (PHEVs) was effectively removed altogether. PHEV sales have since tumbled, dropping by 26.7% this year.
This is in spite of the Government's own 'Road to Zero' plan, which wants at least half of all new-car sales to be ultra low-emission vehicles by 2030.
In Norway, petrol and diesel vehicles are taxed to the extent that electric cars are cheaper for buyers. In Germany, the government's electric-car contribution recently rose from €4,000 to €6,000.
"When cars became mainstream in the 1960s, taxpayers provided the billions needed to build the road infrastructure to make them usable," said Scott Gairns, Sophus3's managing director. "Electrification needs a similar level of ambition from European governments to match the online interest from car buyers."
High interest in SUVs is also highlighted as an area for concern: Sophus3 believes the segment accounts for 46% of consumer interest across the 'big five' markets, as measured by webpage visits across the 30 car brands it has data for. SUVs are larger and less efficient than hatchbacks (the next most popular segment, accounting for 16% of interest), and the International Energy Agency recently warned that "SUVs would add nearly 2 million barrels a day in global oil demand by 2040."
Sophus3 estimates that 150 million electric cars would be needed to offset the extra oil demand created by internal-combustion-engined SUVs.
"The fact is, CO2 levels are actually increasing, as consumers shift to petrol cars after the diesel scare," Gairns added. "EVs aren't yet an attractive enough alternative. The EV Index is arriving at a crucial time, as right now all parties, especially the government, need to address the barriers in the way of the 'Road to Zero' ambitions."
Q&A: Scott Gairns, Sophus3
The EV Index is designed to show how ready the five biggest car markets in Europe are for electric cars, with comparisons drawn to Norway, a nation acclaimed for its measures to make electric vehicles cheaper than petrols and diesels. DrivingElectric spoke exclusively to Scott Gairns to find out more about how Sophus3's ratings system works…
Who is the EV Index for?
"Originally, it was for automotive clients, because they've been struggling to understand how EVs should be sold in each market. The demand, the appetite in each market, the infrastructure challenges; what are the real EV opportunities versus what governments and companies are claiming? So it was originally to try and draw a picture and help them understand how, for example, the ID.3 could be sold in the UK versus Germany and France, and do it on a country level.
Partnership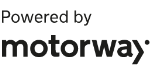 Need to sell your car?
Find your best offer from over 5,000+ dealers. It's that easy.
"Then we found out that even on a country basis, it was more about demystifying how countries are doing. So there's usually lots of vested interest from governments and companies about how they're all doing great when it comes to electrification. But we'll try to provide the real picture. We're making governments more accountable to the real EV interest and their real impact on EV growth."
So how do companies use your data to make those decisions?
"Let's say you're the head of VW Global, and you need to sell the ID.3 in all European markets, you'd probably think 'Okay, Norway: there's a demand and there's infrastructure, so I can sell it as more or less a standard ICE [internal-combustion engine] car.' In the UK, I would look at the trends in terms of infrastructure and the interest in electric vehicles to make sure that I'm not wasting my marketing in promoting a car which isn't right for the market at this stage.
"And what we've seen from our data is that a lot of EV expenditure in the UK ended up supporting the sale of hybrid vehicles. Because people got interested in electric cars, found out they couldn't get one because they didn't have the infrastructure, and that it was too expensive or only available in a year's time. So they ended up buying a hybrid instead."
The EV Index rates countries' charging infrastructure against the provision of petrol stations. How do you factor in home charging, which is expected to be responsible for 90% of total electric-car charging?
"It's a good point. When you look at the amount of chargers – even taking into account standard sockets – what we found out is that people will charge mostly at home, but when buying an electric car they'll look at the journey they might end up doing only four, five times a year… and if they can't find a fast charger on their journey, they'll postpone the purchase.
"So, while most of the time it [charging] will be done at home, the occasional time where a fast charger will be needed is often the reason people end up not buying an electric vehicle, and in fact buy a hybrid instead."
With that in mind, what would a charging infrastructure that's ready for electric cars look like?
"I think countries like Norway and the Netherlands are much closer to getting there. So I would take into account that people don't need fast chargers next to where they live, unless they're in big cities, where a lot of the charging will have to happen on the street. But I think it's really about having fast chargers – 100kW and more – on motorways to make sure that people can travel with peace of mind everywhere in the country. So far in the UK, we're very far behind. I think we probably only have three or four very fast charging stations, when we're closer to 80-90 in countries like the Netherlands, Germany and Norway."
The EV Index measures electric-car affordability against ICE vehicles. Does more need to be done to highlight the fact that electric cars are cheap to run?
"Yes. I think the main challenge with this is that the ones selling the electric vehicles – apart from Tesla – have a conflict of interest, and don't necessarily want you to know that electric vehicles are much cheaper to run. Because they still have lots of internal-combustion-engine cars to sell, and they usually make much more profit out of them. So it's not in their interest to promote them too much. This is not where they get their bread and butter.
"I think this conflict of interest is an issue which will remain until more 'pure' players enter the market, and brands like Volkswagen no longer have the choice and need to be 100% behind their EV strategy.
"You get it often even when you go to the dealership. For the dealer to have the choice between selling an electric vehicle – which you probably need to service only once every three years – and selling a car that they'll service [annually]… There's very, very little incentive for them at the moment."
Sophus3 believes incentives are key to encouraging electric-car sales. What can the government do better in the UK?
"I think it's pretty simple: they need to increase the government grant. They've done it in Germany and there was an increase of 45% in interest for electric vehicles. They just need to increase incentives so the price of electric vehicles gets as close as possible to the price of similar cars with internal-combustion engines."
MINI Cooper Electric: pricing and specs for British-built electric supermini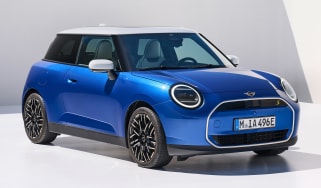 MINI Cooper Electric: pricing and specs for British-built electric supermini
MINI's latest electric hatchback introduces a revolutionary interior design, as well as larger batteries to provide a 250-mile range
Tesla Cybertruck: pricing and specs for Elon Musk's electric pickup truck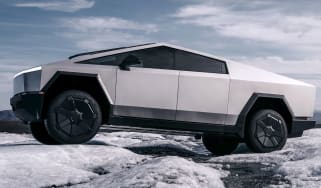 Tesla Cybertruck: pricing and specs for Elon Musk's electric pickup truck
The Tesla pickup truck is now on sale, with a range of up to 340 miles and a starting price of just over $60,000
Electric Renault 5: prices, 2024 launch date and teaser images of the MINI Cooper rival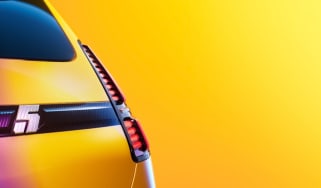 Electric Renault 5: prices, 2024 launch date and teaser images of the MINI Cooper rival
New official teaser pictures for Renault's electric supermini confirm the 5's reveal in February 2024