Vattenfall and NewMotion in new electric car charger roaming deal
Energy group signs deal with charging solutions provider to give EV drivers 'hassle-free' access to 400 UK chargers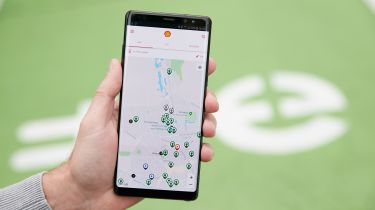 Swedish energy company Vattenfall has signed a deal with NewMotion - the Shell-owned charging solutions provider - to give electric-car drivers access to 400 public charging points across the UK.
The two firms have reached a 'roaming agreement' that will let customers access chargers using a single smartphone app or charging card.
The companies claim that the service will be 'hassle-free', saying that drivers often need several radio frequency identification (RFID) cars or several apps in order to use chargers from different providers.
The agreement comes into force in September, and the partnership could be expanded in the future.
"What is the norm in many European countries – seamless, simple, flexible public charging options as a result of roaming agreements between operators – is still a rarity in the UK," said Anthony Hinde, director of InCharge, Vattenfall's UK-based electric vehicle charging business. "Our agreement with NewMotion is therefore an important step forward and will encourage the uptake of EVs in the UK."
Sytse Zuidema, CEO of NewMotion, added: "Access to good charging infrastructure is a key consideration for drivers before they make the switch to driving an electric vehicle. Roaming agreements between charge point operators help to create a charging network where it's easy to charge at any provider's charge point.
"With this roaming agreement we both take the lead in creating a wider accessible charging network and make it easier for EV drivers to connect to the charging infrastructure in the UK. We welcome Vattenfall's EV drivers to our charging network, which is already Europe's largest network with over 118,000 charge points in more than 30 countries."
Vatenfall is set to launch its InCharge charging network in the UK in October, with a handful of chargers already available to use for free.
In July, the government said it would be "prepared to intervene" if charging providers didn't make contactless payments a universal standard by early 2020.
BP Chargemaster has promised to add such technology to its new 50kw and 150kW charging stations, while IONITY - another Shell-owned company - has said it will do the same.
MINI Cooper Electric: pricing and specs for British-built electric supermini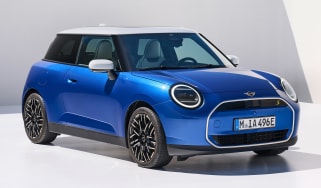 MINI Cooper Electric: pricing and specs for British-built electric supermini
MINI's latest electric hatchback introduces a revolutionary interior design, as well as larger batteries to provide a 250-mile range
Tesla Cybertruck: pricing and specs for Elon Musk's electric pickup truck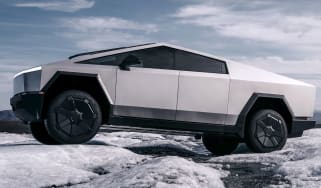 Tesla Cybertruck: pricing and specs for Elon Musk's electric pickup truck
The Tesla pickup truck is now on sale, with a range of up to 340 miles and a starting price of just over $60,000
Electric Renault 5: prices, 2024 launch date and teaser images of the MINI Cooper rival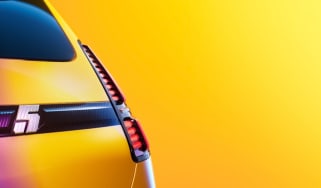 Electric Renault 5: prices, 2024 launch date and teaser images of the MINI Cooper rival
New official teaser pictures for Renault's electric supermini confirm the 5's reveal in February 2024