BP Chargemaster to roll out contactless payments
Contactless payment capability added to BP Chargemaster's new 50kW and 150kW chargers across UK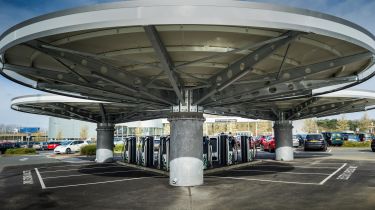 BP Chargemaster will install a contactless payment system to all of its new 50kW and 150kW chargers, while its 50kW Ultracharge units are set to be retrofitted with the technology over the next 12 months.
The announcement comes on the same day that the Government announced it is "prepared to intervene" to ensure that charging providers deliver more convenient payment systems "by spring 2020."
The company operates the Polar Plus network, consisting of more than 7,000 electric-car chargers, 450 of which are 'rapid'.
The introduction of contactless card payments will give users another way to pay for charging, adding to the already available subscription and smartphone-based methods.
BP Chargemaster says it's "investing heavily" in its network to make charging "as fast, convenient and cost-effective as possible".
Earlier this year, it joined forces with Milton Keynes council to open a public rapid-charging hub just off Junction 14 of the M1 motorway.
The site incorporates eight 50kW rapid chargers under three large canopies, supporting all standards of electric-vehicle charging. It was designed and built by the council, working with contractor Ringway, as part of the Milton Keynes 'Go Ultra Low City' programme.
Users of the charging hub also have access to the facilities in the main Coachway building, including a cafe.
The charging hub was officially opened by Councillor Martin Petchey, Mayor of Milton Keynes, along with Brian Matthews, the head of transport innovation at Milton Keynes Council, and David Martell, chief executive of BP Chargemaster.
Matthews said at the time: "We're very proud of this important new facility for electric-vehicle drivers, both in Milton Keynes and those passing on a longer journey.
"The rapid-charging hub is just one of the ways in which we're supporting electric vehicle drivers in Milton Keynes, with other initiatives including free parking with a Green Permit in most car parks, and our pledge to provide local charging points for residents who do not have off-street parking."
BP Chargemaster's Martell added: "We're delighted to be operating what is now the UK's largest universal rapid-charging hub, providing a fantastic, convenient place to charge for drivers travelling within and around Milton Keynes.
"The eight UK-made Ultracharge rapid chargers join the 300 Fastcharge and 65 rapid chargers that we already operate in the area, which has established itself as a centre of excellence for electric vehicle charging infrastructure."
Vauxhall Frontera to arrive as Crossland EV replacement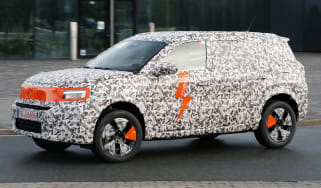 Vauxhall Frontera to arrive as Crossland EV replacement
The Vauxhall Mokka Electric will soon be joined by a chunkier, yet cheaper sibling that's set to revive a classic nameplate
New electric cars coming in 2023 and beyond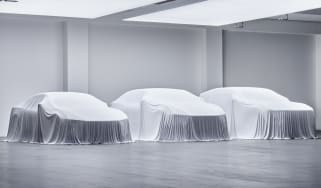 New electric cars coming in 2023 and beyond
With electric cars making up an ever-increasing proportion of sales, the industry is working flat out to launch new models – here's what's on the way …
Formula E-inspired Nissan Concept 20-23 previews hot electric Micra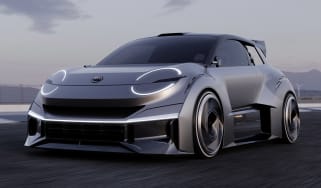 Formula E-inspired Nissan Concept 20-23 previews hot electric Micra
Nissan's latest concept car comes in the form of a high-performance version of its upcoming city EV