MINI could go fully electric by 2030
Bosses open to idea of transforming MINI into electric-only manufacturer in 10 years' time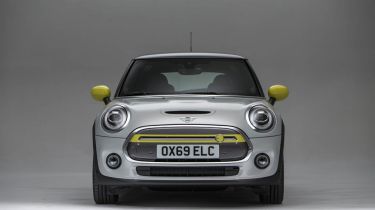 British car brand MINI could be transformed into an electric-only car manufacturer as early as 2030, according to a senior figure.
Peter Schwarzenbauer, the member of parent company BMW's board of management responsible for overseeing MINI, says the growth of low-emission zones in major cities could entice the firm to ditch petrol and diesel engines for good.
Earlier this week, the brand revealed the MINI Electric - it's first pure-electric production car - with a range of 124 miles and a starting price of £24,300.
Schwarzenbauer explained that adding a plug-in hybrid powertrain to the MINI Countryman had shown that electrification was "the right way to go" but that small cars would require a focus on emission-free driving.
"Step by step we electrify the MINI line-up completely - this fits perfectly with the brand," he continued. "If you have in the automotive industry one brand which you can call urban it is MINI".
MINI says 40,000 potential customers have already registered their interest in the MINI Electric online, with Schwarzenbauer claiming he "hadn't seen anything like it" before. "I feel the best times for MINI are yet to come,' he added.
The move to exclusively battery-electric cars isn't likely before 2030, with long range expected to be a priority for customers for the foreseeable future.
"The trend to becoming fully electric is totally clear, but what is the right path?" Schwarzenbauer said. "We invested a lot of money to make our production lines much more flexible."
The Government has pledged to ban the sale of pure petrol and diesel vehicles by 2040, although hybrids are set to be exempt.
BMW and MINI are working to introduce carbon-neutral production lines by 2020, in a similar fashion to that championed by the forthcoming Volkswagen ID.3 hatchback.
"We are working a lot on our supply chain and making it very transparent with what is happening," said Schwarzenbauer. "We work with thousands of parts and suppliers and we are making this process transparent to see what is happening in the entire logistic chain."
New Ford Explorer electric SUV revealed in full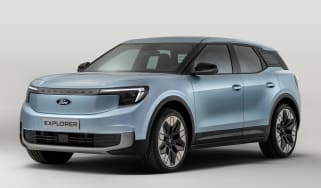 New Ford Explorer electric SUV revealed in full
Ford's new electric crossover boasts a range of more than 300 miles and will be built on the same platform as the Volkswagen ID.4 SUV
Top 10 best 4WD electric cars 2023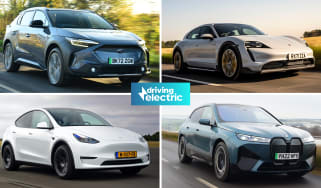 Top 10 best 4WD electric cars 2023
Whether you're looking to venture off-road, or just want some extra assurance in the winter months, we list the best four-wheel-drive electric cars on…
Driver Power: The best electric and hybrid cars to own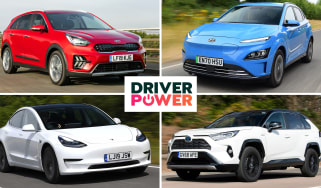 Driver Power: The best electric and hybrid cars to own
DrivingElectric's very own customer satisfaction survey ranks the very best EVs and hybrid cars, as voted by you