UK firm handed £2.4m to develop wireless charging
Midlands-based Sprint Power receives funding to develop wireless charging for commercial vehicles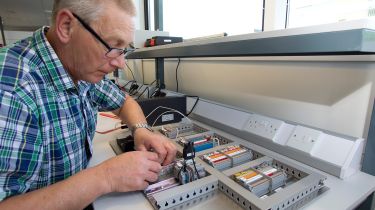 British technology company Sprint Power has been awarded £2.4 million to develop wireless charging systems for electric vehicles, it has been announced.
The firm will receive the money from Innovate UK, the Government-funded body set up to drive research into new technologies.
Sprint Power will be tasked with demonstrating the viability of wireless charging on light commercial vehicles, with a new retro-fit system capable of adding wireless charging capability to existing plug-in vans.
"We are in the midst of an electric revolution, with many businesses, councils and individuals looking to make the transition to alternative fuelled vehicles," said Sprint Power CEO Richie Frost. "Our view is that wireless charging will significantly contribute to the infrastructure required to support mass uptake of electric vehicles.
"This project will work through the technical and commercial challenges, creating a framework to demonstrate the viability of wireless charging as a true long-term solution to a wireless future."
Wireless charging is already available on some BMW models, but charging speeds are limited to just 3.2kW. At that rate, most plug-in hybrids would take several hours to charge, while some fully electric cars would need more than a day to complete a full top-up. 
In January, the Office for Low Emission Vehicles (OLEV) announced a £50,000 study to assess the role of wireless charging in electric fleet vehicles.
Earlier this week, the Government announced that 12 projects had been selected to share a £37 million fund designed to help electric-car drivers with no access to off-street parking.
BMW i4 facelift to topple Tesla with huge range and tech upgrades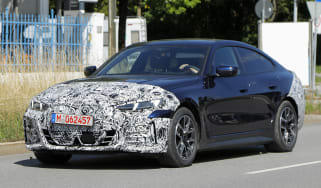 BMW i4 facelift to topple Tesla with huge range and tech upgrades
An updated version of the BMW i4 has been spotted testing, likely sporting a longer range and the latest technology
Electric BMW iX2 is set to take the kidney grille to the next level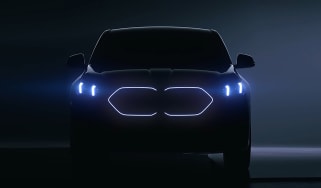 Electric BMW iX2 is set to take the kidney grille to the next level
BMW has teased the highly-rumoured iX2 coupe-SUV, which has been revealed to get enlarged illuminated kidney grilles