Wireless charging study confirmed for London and Tamworth
Near-£50,000 grant from Office for Low Emission Vehicles awarded to investigate role of wireless charging in electric vehicle fleets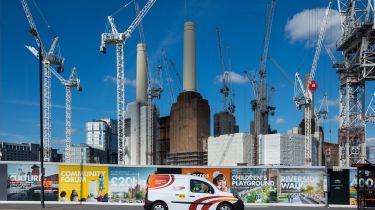 A feasibility study tasked with finding out how wireless charging could help the running of electric vehicle fleets will take place between now and March, it has been announced.
Energy distribution firm UK Power Networks Services will work with delivery company UPS, Warwick Manufacturing Group and HS1 (the company behind the first section of the proposed high-speed rail link), to assess how the technology could be deployed.
It'll involve wirelessly charging delivery vans as they are loaded at UPS' base in Tamworth, as well as charging electric taxis as they wait for passengers outside St Pancras International train station.
"Wireless charging could allow drivers to stay in their vehicles and create a safer, more secure vehicle with greater productivity and lower cost," said Ian Smyth, director of UK Power Networks Services. "With so many potential benefits, commercial enterprises need to understand the case for wireless charging better."
Peter Harris, UPS Europe's director of sustainability, also welcomed the news, saying: "We look forward to the findings here in the UK so that we can make an assessment on what we hope to be another step forward – with global implications – for a cleaner and more efficient commercial fleet."
The study will be funded by the Office for Low Emission Vehicles (OLEV), which is contributing almost £50,000 to the project "in partnership" with Government body Innovate UK.
A £40 million funding programme will support 27 feasibility studies in total: 18 of these will focus on public charging infrastructure, with the remaining nine looking into commercial-vehicle charging solutions.
The best projects will compete for further funding towards real-world demonstrations at a later stage.
BMW i4 facelift to topple Tesla with huge range and tech upgrades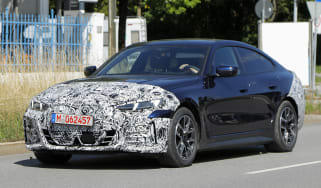 BMW i4 facelift to topple Tesla with huge range and tech upgrades
An updated version of the BMW i4 has been spotted testing, likely sporting a longer range and the latest technology
Electric BMW iX2 is set to take the kidney grille to the next level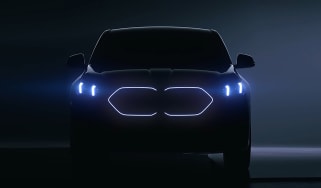 Electric BMW iX2 is set to take the kidney grille to the next level
BMW has teased the highly-rumoured iX2 coupe-SUV, which has been revealed to get enlarged illuminated kidney grilles