On-street charging gets £37m boost from Government
Department for Transport announces funding for 12 projects to help drivers charge on streets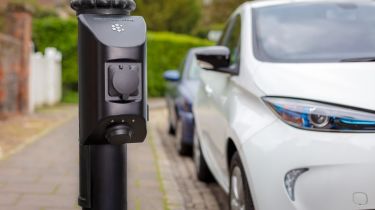 The Government is to invest £37 million in a series of schemes designed to help drivers with no off-street parking charge their electric vehicles.
It's thought that up to 45% of people in the UK don't have access to their own driveway or private parking, but 90% of 'charging events' are estimated to take place at home.
Meanwhile, only households with private parking currently qualify for the Office for Low Emissions Vehicles' wallbox grant, which contributes up to £500 towards the total cost of installation.
A dozen projects will share the £37 million fund, with each having passed a three-month feasibility study as part of the Government's Future of Mobility Grand Challenge.
Char.gy – which opened the first lamp post chargers in London last year – has been given £2.3 million to develop wireless chargers for residential streets.
Consultants Urban Foresight secured £3 million to deploy pop-up chargers that rise up from the kerbside, a project that'll see Virgin Media helping to monitor usage.
Other projects include the installation of multiple chargers in car parks in order to enable "mass charging" of electric cars at night, while "solar forecourts" – which use solar panels to power charging facilities – will also benefit from funding.
Elsewhere, the Department for Transport (DfT) is also looking into how "semi-rapid" charging might become possible without the need for expensive upgrades to the grid.
The AA's head of roads policy, Jack Cousens, said wireless charging "may prove to be the solution for residential streets" but stressed that "more needs to be done in the short term to convince drivers to replace their petrol or diesel vehicle to an electric car".
In June, the Scottish Government announced £20 million of investment for electric vehicles, targeting both charging solutions and electric-car uptake.
Tesla Model 3 facelift will be a double-edged sword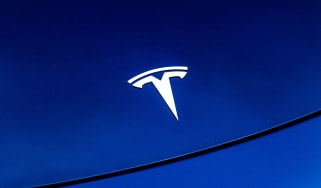 Tesla Model 3 facelift will be a double-edged sword
Tesla's updated EV will have an improved interior, greater range and a more affordable price – as well as one unfortunate drawback
Volkswagen ID. Buzz LWB is a retro, seven-seat electric MPV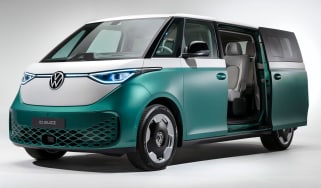 Volkswagen ID. Buzz LWB is a retro, seven-seat electric MPV
Volkswagen has unveiled a larger version of its ID. Buzz EV, boasting more seats and a larger battery with more range
Abarth range to expand with lighter, faster EVs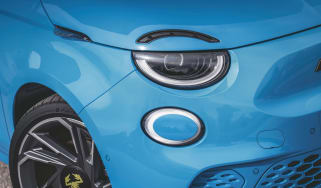 Abarth range to expand with lighter, faster EVs
Italian sports car brand will stay wedded to Fiat, but is eyeing up a faster 500e, plus tuned versions of upcoming crossover