Scottish Government invests £20m in electric vehicles
£20.6 million pledged to encourage uptake of electric vehicles and fund hundreds of new charging points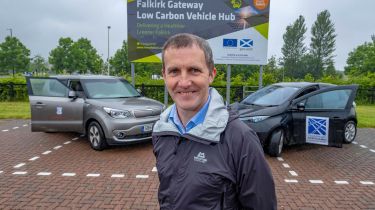 Two funds totalling £20.6 million have been set aside by the Scottish Government to support the uptake of electric cars and the construction of new charging points, it has been announced.
The 'first round' of the Switched on Towns and Cities Challenge Fund will see five local authorities – Glasgow, Stirling, Dundee, Edinburgh and Falkirk – sharing £12.1 million.
The selected councils have outlined plans to build 500 new public charging points, and will also encourage the use of zero-emissions vehicles by supporting various projects across Scotland.
These include electric-car clubs and permit-system trials for drivers with no off-street parking, as well as the addition of electric vehicles to council fleets.
Several charging hubs will also be created, with the construction of a 32-bay facility already underway in Falkirk.
"I'm delighted to make this announcement as we mark the start of construction of Falkirk Council's innovative Low Carbon Electric Vehicle charging hub, which will comprise 26 charging points using renewable energy provided by a solar-panel canopy with support from a battery storage facility," said Cabinet Secretary Michael Matheson.
"I commend Falkirk Council's ambition and I'm proud the Scottish Government could support their vision through our popular Low Carbon Travel and Transport Challenge Fund."
Councillor Cecil Meiklejohn, leader of Falkirk Council, added: "The new hub will ensure that residents and visitors alike will have 24/7 access to charging points at a central location. It's something we want to see expanded and we know will make a difference to our environment."
Meanwhile, 31 local authorities will share an £8.5 million pot provided by the Local Authority Installation Programme. 
This is expected to fill gaps in Scotland's existing infrastructure, with around 300 charging points planned.
"People are more aware of the environmental benefits of electric-vehicle ownership and the costs of buying the vehicles are coming down," said Environmental Protection Scotland's John Bynorth. "We welcome today's funding announcement, which will help make range anxiety for electric-vehicle drivers a thing of the past and further accelerate ownership of electric vehicles."
Top 7 best hybrid and electric sports cars 2021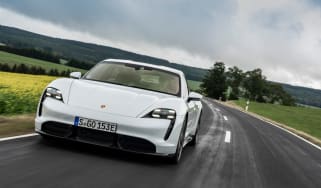 Top 7 best hybrid and electric sports cars 2021
Bringing thrills and performance with their powerful electric motors, these are the best electric and hybrid performance cars to buy in the UK in 2021
Are electric cars expensive to insure?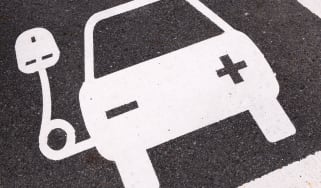 Are electric cars expensive to insure?
Everything you need to know about insuring an electric car, including how expensive it is and why
2021 Audi Q4 e-tron and Q4 e-tron Sportback: specs and prices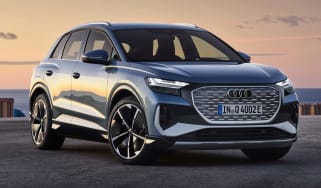 2021 Audi Q4 e-tron and Q4 e-tron Sportback: specs and prices
The pure-electric Audi Q4 e-tron and Q4 e-tron Sportback are on sale now, with prices starting from £40,750 for the regular SUV and £42,250 for the Sp…