Mercedes to take on Tesla with new supercharger network
German manufacturer aims to install 10,000 high-power chargers globally, with the network open to all makes and models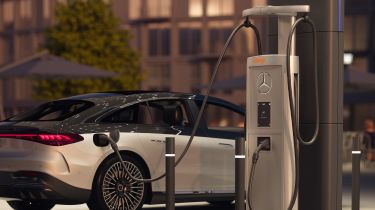 Mercedes is launching its own rapid charging network and intends to build 10,000 high-power public rapid chargers across the world by the end of the decade. 
The Tesla Supercharger-rivalling network's first rapid charging hub is set to open in North America later this year, followed by locations in Europe and China. The network will be open to all electric-car drivers, though Mercedes customers will get special access, including the ability to pre-book chargers en-route. 
Mercedes says its charging hubs (pictured below) will feature between four and 30 charging points, capable of speeds of up to 350kW. Each site will use intelligent charge-load management to ensure waiting times are kept to "an absolute minimum", and will have a roof, food outlets, toilets, security cameras and lights. The brand also intends to install charging points at Mercedes dealership sites where applicable.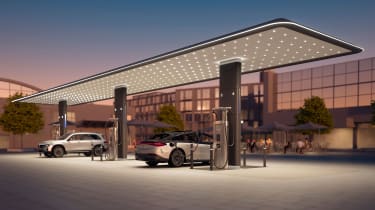 The company believes its as-yet-unnamed network will "significantly enhance the usability and convenience of its new generation of electric vehicles" and "accelerate the EV transformation." Mercedes says it will first and foremost focus on Mercedes customers by offering reservation options and other benefits.
Speaking to DrivingElectric, Mercedes' chief technology officer Markus Schäfer added, "Non-Mercedes owners will have availability of the chargers, but we will work on separate pricing – Mercedes owners should get benefits." This suggests drivers of Mercedes' EVs will be offered a preferential rate at the firm's charging stations.
There is currently no suggestion that certain charging points would be shut off to third party makes and models, as Tesla currently does with its Supercharger network.
News of Mercedes' own charging network does not affect the maker's input and shared support of networks like IONITY. Mercedes says that this initiative will "drive global adoption of electric mobility".
Top 10 fastest hybrid cars 2023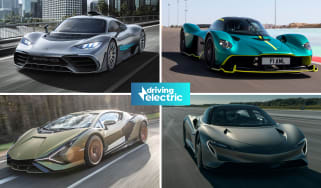 Top 10 fastest hybrid cars 2023
Mercedes Vision One-Eleven concept previews all-electric AMG sports car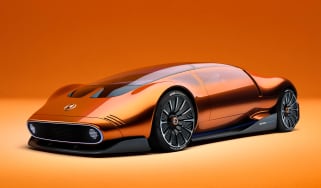 Mercedes Vision One-Eleven concept previews all-electric AMG sports car
New Mercedes EQG: electric 4x4 on the way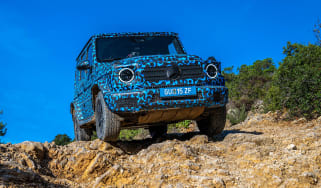 New Mercedes EQG: electric 4x4 on the way
New electric cars coming in 2023 and beyond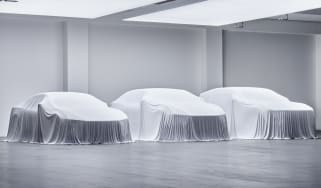 New electric cars coming in 2023 and beyond
With electric cars making up an ever-increasing proportion of sales, the industry is working flat out to launch new models – here's what's on the way …
New Toyota battery tech to deliver 500-mile EVs by 2026; 750-mile ranges to come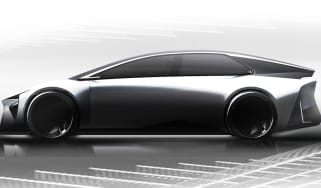 New Toyota battery tech to deliver 500-mile EVs by 2026; 750-mile ranges to come
Toyota has revealed details on its latest battery technology, set to underpin its next generation of EVs
New Fiat 600e SUV prices announced: £3,000 cheaper than a Jeep Avenger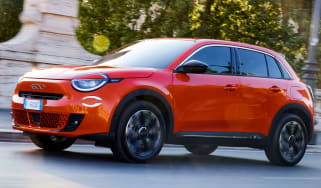 New Fiat 600e SUV prices announced: £3,000 cheaper than a Jeep Avenger
The larger sibling to the Fiat 500e gets a stylish SUV-like design and a 249-mile range