Electric Mercedes-AMG performance car on the way
Fully electric Mercedes-AMG model will rival Porsche Taycan and Tesla Model S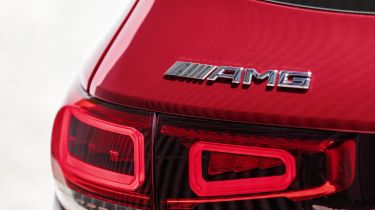 The boss of Mercedes-AMG has confirmed that a fully electric performance model is under development by the brand.
Speaking to our sister title Auto Express at the Frankfurt Motor Show, Ola Källenius said that the company is well underway with plans to launch its first fully electric supercar. He said: "We are starting to work not just on electrified AMGs, but also our first fully electric AMG". 
Details are scant beyond that initial announcement. We don't know what the model is going to be called, in which segment it'll compete, or how much power or performance it'll have.
Until now, the brand has been more famous for its large-capacity, high-powered petrol engines; the performance arm of Mercedes hasn't ventured into electrification much beyond mild-hybrid versions of the Mercedes-AMG CLS 53 and Mercedes-AMG GLE 53 Coupe.
Both use a twin-turbo 3.0-litre straight six petrol engine with a 48-volt mild-hybrid system adding an additional 22bhp and 250Nm of torque.
However, Mercedes-AMG did tip its toe in the water back in 2013 with the SLS Electric, a limited-edition version of its SLS supercar. It featured a 60kWh lithium-ion battery pack producing 740bhp. It could hit 62mph in 3.9 seconds and was limited to 155mph, but it was hampered by a range of only 155 miles.
The new all-electric Mercedes-AMG enters a burgeoning segment, with the powerful Tesla Model 3 Performance and recently launched Porsche Taycan showing that electric cars can be powerful and fun to drive.
Best electric mopeds 2021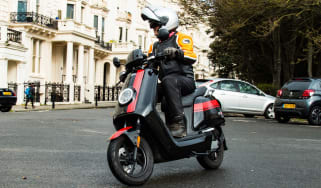 Best electric mopeds 2021
We run down the best electric mopeds you can buy, from some mainstream and some not so well known names
Best plug-in hybrid SUVs 2021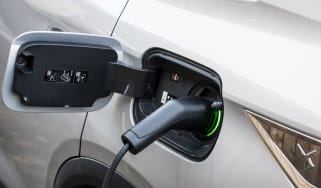 Best plug-in hybrid SUVs 2021
A good plug-in hybrid SUV should combine low running costs with excellent practicality. These are some of the best on sale right now
Best electric SUVs 2021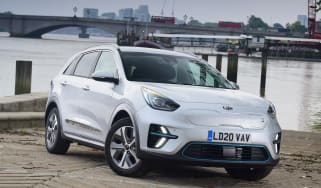 Best electric SUVs 2021
Our selection of the best electric SUVs you can buy features cars that promise to mix style, practicality and rock-bottom running costs