Maserati Levante Hybrid: pictures, specifications and on-sale date
The Maserati Levante hybrid SUV will be available from June 2021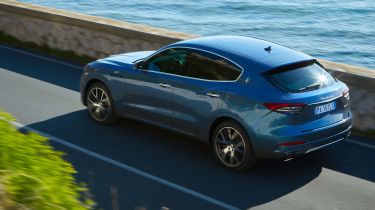 Maserati has unveiled a hybrid version of its Levante SUV at the 2021 Auto Shanghai motor show. It'll join the Ghibli saloon in the initial batch of Maseratis to adopt hybrid power. 
The Levante Hybrid combines a four-cylinder 2.0-litre petrol engine with a 48-volt hybrid system that'll be recharged through braking and deceleration – making it a 'mild hybrid'. Combined, the Levante Hybrid will produce 325bhp and 450Nm of torque and is only available with all-wheel drive and an eight-speed automatic transmission. The two-tonne SUV will do 0-62mph in six seconds and has a top speed of 149mph.
Unlike plug-in hybrid SUVs, like the BMW X5 xDrive45e, Porsche Cayenne e-Hybrid or the recently refreshed Bentley Bentayga Hybrid, the Levante Hybrid will not require external charging. Although this setup may be more convenient, mild hybrids like the Levante can't run on electric power alone like those cars on our list of best plug-in hybrid SUVs.
Maserati explained why it opted for a mild-hybrid powertrain, saying: "Staying true to its DNA, Maserati has chosen a hybrid solution that aims above all to maintain performance at exceptional levels, while also saving fuel."
Maserati claims the experience of driving the Levante is unchanged by the new hybrid powertrain. It'll supposedly have the same Maserati soundtrack, but with the low-rev torque of the Levante diesel combined with the power output and acceleration of its 345bhp petrol V6 counterpart.
The Levante Hybrid also uses 18% less fuel and produces 15% fewer g/km of CO2 compared to the entry-level petrol V6 version. Thanks to the smaller engine, and having the hybrid system batteries in the rear, not only is weight reduced compared to the six-cylinder models, but weight distribution is also improved. 
The Levante Hybrid will launch in GT trim equipped with air suspension, the Active Drive Assist safety system, a limited-slip differential, and torque vectoring, to distribute torque evenly through the all-wheel drive system when cornering. 
The Sport Pack, which adds black grille, sports seats and 20-inch alloy wheels will be available as an optional extra. The Maserati Levante Hybrid will be available from June 2021, although Maserati has yet to confirm the UK price.
New Fisker Ocean Sport washes up in the UK: £36k for a 288-mile range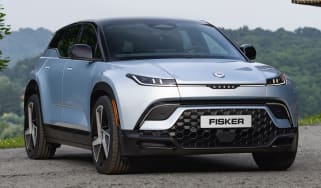 New Fisker Ocean Sport washes up in the UK: £36k for a 288-mile range
American EV startup Fisker has just launched its entry-level Ocean SUV in the UK, with a range of up to 288 miles
First contact: facelifted Kia EV6 will look even more like a UFO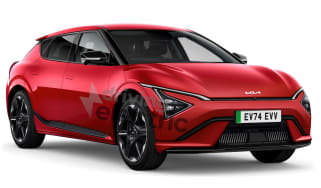 First contact: facelifted Kia EV6 will look even more like a UFO
Kia is readying an update for the EV6 crossover, which is set to include a new face and tech from the larger EV9
Big price cut: Electric Renault Megane prices slashed in time for Christmas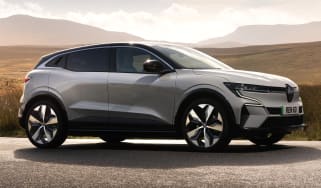 Big price cut: Electric Renault Megane prices slashed in time for Christmas
Renault Megane E-Tech gets a price drop of up to £3,500, bringing the starting price to just £34,495