Maserati Ghibli hybrid and more electrified models on the way
Hybrid Ghibli leads a wave of electrified Maseratis, including a fully electric GranTurismo and plug-in hybrid SUV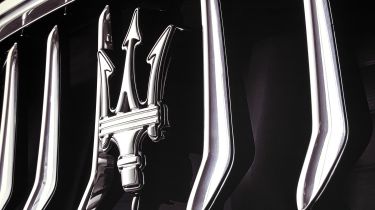 A new Maserati Ghibli Hybrid is set to lead the Italian luxury and sports-car brand's electrification efforts, it has been confirmed. The company previously announced that all of its new models will be electrified – either hybrid or pure-electric – and that they'll be fully developed, engineered and built in Italy.
A slew of new cars will be built not only in its hometown of Modena, but also at the Mirafiori and Cassino factories of parent company Fiat Chrysler Automobiles (FCA).
Maserati has already begun testing the electric drivetrain that'll power its upcoming replacement for the GranTurismo coupe and GranCabrio convertible. The company says its engineers are working to give the motor a distinctive and noticeable sound, in contrast to the vast majority of electric cars, which are close to silent.
Production of the new all-electric GranTurismo and GranCabrio is set to take place at the FCA Mirafiori factory in Turin, following €800 million (around £709 million) of investment. The new GranTurismo will go on sale in 2021 and the GranCabrio will follow in 2022.
Before then, an all-new sports car – thought to be the long-awaited Alfieri – is expected to launch with plug-in hybrid (PHEV) technology but will also eventually be offered with a purely electric powertrain. The car – referred to by Maserati simply as a super sports car – will be built on a modernised line at the firm's traditional home in Modena and is set to break cover later this year.
A plug-in hybrid Maserati SUV – which could be a replacement for or development of the current Levante – is also in the pipeline, with production set to begin at the FCA Cassino factory in Italy in 2021. However, we understand an all-electric version of this car is not being considered at this stage.
Maserati's electrification plans follow a commitment from FCA to ditch diesel engines. The company plans to have 12 new or significantly updated electrified models on sale by the end of 2021, including the forthcoming Fiat 500 electric.
FCA has invested €5 billion (around £4.4 billion) across its brands, with all cars set to be built in its factories in Italy. Maserati, meanwhile, is keen to assure its customers that its new and updated cars will combine "traditional highly appreciated Maserati driving dynamics" with the latest technology.
It considers autonomous driving technology to be an important step for its future models. All new cars will feature the company's 'Level 2' Highway Assist, which will eventually evolve into a 'Level 3' standard system. The Level 3 system would allow Maserati's cars to move in and out of lanes automatically, as well as pull over to the side of the road and bring and slow down to a complete stop if the driver was unable to do so.
New Fisker Ocean Sport washes up in the UK: £36k for a 288-mile range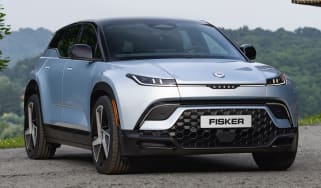 New Fisker Ocean Sport washes up in the UK: £36k for a 288-mile range
American EV startup Fisker has just launched its entry-level Ocean SUV in the UK, with a range of up to 288 miles
First contact: facelifted Kia EV6 will look even more like a UFO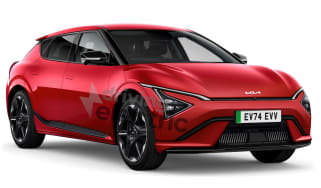 First contact: facelifted Kia EV6 will look even more like a UFO
Kia is readying an update for the EV6 crossover, which is set to include a new face and tech from the larger EV9
Big price cut: Electric Renault Megane prices slashed in time for Christmas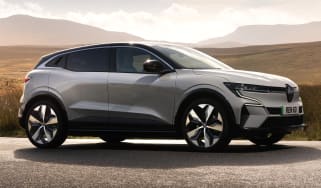 Big price cut: Electric Renault Megane prices slashed in time for Christmas
Renault Megane E-Tech gets a price drop of up to £3,500, bringing the starting price to just £34,495