Lexus electric cars will be "for driving fun"
Shift to electric power will make Lexus' electric cars fun as well as efficient, claims chief engineer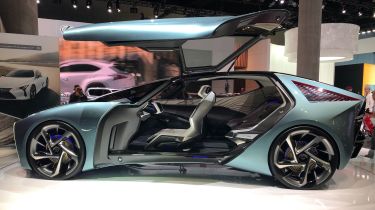 Lexus' electric cars – including pure-electric and plug-in hybrid models – are "not just for efficiency but also for driving fun as well", according to the firm's chief engineer Koji Sato.
The company has confirmed that it will release its first pure-electric car next year, very likely to be a plug-in version of the Lexus UX.
Company sources wouldn't comment on the potential range of the vehicle, but it's said to be "more for urban use", so don't expect a long range.
While an electric Lexus UX is unlikely to offer a dramatic shift in driver reward, Sato suggests there are longer-term plans to prove that "the meaning of electric at Lexus is to be a better driving experience."
Sato referenced the in-wheel electric motors and fly-by-wire steering seen in the LF-30 concept (pictured above) that debuted at Tokyo earlier this year: "We are working on making the electric motors themselves lighter, because at the moment they're too heavy," he said. "But of course they offer instant torque distribution.
"Also, the fly-by-wire steering allows us to offer big steering response for small steering inputs, and you can change the steering ratio for different modes."
Lexus remains tight-lipped on when this lighter, performance-oriented battery-electric technology might make it to market, but Sato did clarify that the Lexus plug-in hybrid technology "must also offer a best-to-drive experience, which we can do with the instant torque that electric offers."
Expect the noise of Lexus' electric cars to be a big factor. Sato explained how the company is working on a synthesised noise: "It's almost like making music. We must have a great noise [in our electric cars]. No sound, no fun."
Lexus LF-ZC is a 500-mile Tesla Model 3 rival made of… bamboo?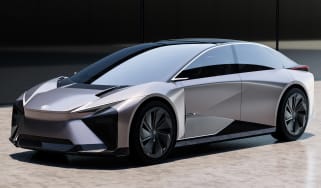 Lexus LF-ZC is a 500-mile Tesla Model 3 rival made of… bamboo?
New Lexus RZ 450e electric SUV prices revealed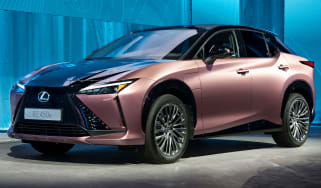 New Lexus RZ 450e electric SUV prices revealed
New Fisker Ocean Sport washes up in the UK: £36k for a 288-mile range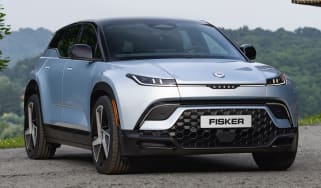 New Fisker Ocean Sport washes up in the UK: £36k for a 288-mile range
American EV startup Fisker has just launched its entry-level Ocean SUV in the UK, with a range of up to 288 miles
Big price cut: Electric Renault Megane prices slashed in time for Christmas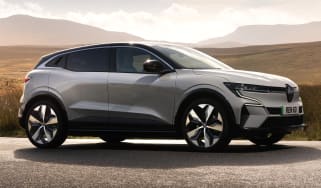 Big price cut: Electric Renault Megane prices slashed in time for Christmas
Renault Megane E-Tech gets a price drop of up to £3,500, bringing the starting price to just £34,495