Lexus LFZ electric-car concept points to future models from 2025
373-mile range, three-second 0-62mph time and advanced in-car technology feature on new Lexus concept car
This is the Lexus LFZ, a new concept electric car that the Japanese luxury marque says "signals future initiatives and the start of an era of brand evolution."
Although Lexus already offers a fully electric car in the shape of the UX 300e compact SUV, that model sits on a platform shared with the combustion-engined UX 250h hybrid. The LFZ showcases the future direction of electric Lexus models based on parent company Toyota's dedicated 'e-TNGA' electric-car platform.
Specifications include a 536bhp power output, a 90kWh battery for an estimated driving range of 373 miles, 150kW charging speed, a 0-62mph time of three seconds exactly and a top speed of 124mph. The company says it has optimised the location of the battery and electric motor – placing the latter at the rear of the car – as well as developing an all-wheel-drive setup called DIRECT4, in order to offer an engaging driving experience. The company calls this the 'The Lexus Driving Signature' and describes it as "a sense of being seamlessly connected to the car's acceleration, deceleration and steering at all times".
The DIRECT4 system manages how much of the electric motor's power output is sent to each wheel at any given time, adapting to provide front, rear or four-wheel drive as appropriate to the driving situation. The car employs a 'steer-by-wire' system with no physical connection between the wheel and steering shaft – but Lexus promises this will provide "a more direct correlation between steering operation and driving force so the vehicle can turn with less steering angle".
On the outside, the LFZ features a deeply sculpted shape, with a low nose, a peak at the rear and large wheels pushed right out the four corners of the car, creating a wide stance. Inside it's open and minimalist, with a cockpit design Lexus calls 'Tazuna' and describes as "tailored to the specific qualities of EV driving". There's an augmented-reality head-up display, and the on-board technology also includes an artificial intelligence (AI) that learns the driver's preferences and regular behaviours, allowing it to suggest route guidance and useful destination information.
Other technology on board includes a digital key function, as well as the option of locking and unlocking using a smartphone. Retractable door handles remain hidden until a driver or passenger approaches the car. If a digital key is detected, the door can be opened by touching a sensor inside the handle. For exiting the car, there's a door-opening switch, as well as sensors that warn if you're about to open the door into the path of a pedestrian or cyclist. 
An electrochromatic panoramic sunroof can be dimmed in bright sunlight or for privacy, while a touch panel in the centre of the roof allows front and rear occupants to communicate with each other and the rear seats have massage and recline functions. The LFZ also has a Mark Levinson audio system, as already seen on several production Lexus models.
Lexus says the styling, technology and driving attributes of the LFZ concept should start to be seen in its new production cars from 2025. It's promising continued focus on its traditional areas of SUVs and large saloon cars, as well as potentially branching out with sports cars, models intended for chauffeur driving and "models in entirely new categories".
2019 Lexus LF-30 Electrified concept
Lexus' LF-30 Electrified concept was first revealed at the 2019 Tokyo Motor Show, and was set to make its European debut at the 2020 Geneva Motor Show before it was cancelled due to the coronavirus pandemic.
Partnership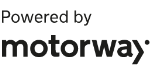 Need to sell your car?
Find your best offer from over 5,000+ dealers. It's that easy.
When the LF-30 was revealed, Lexus said that it was targeting "a fundamental leap in vehicle performance, handling and control and driver enjoyment, even as mobility changes with the development of autonomous driving and electrification". The concept boasted a 110kWh battery, 150kW charging speed and an estimated driving range of 310 miles. Its 0-62mph acceleration time was given as 3.8 seconds and top speed was 124mph.
Outside, the LF-30's styling was influenced by the fact it has in-wheel motors, removing the need to accommodate the drivetrain under the body. An evolution of Lexus' signature 'spindle' grille spreads across the entire car. There are also wing-shaped headlights and window glass that extends continuously from front to rear. Aerodynamic and cooling requirements are taken care of by the sculpted body shape and side air intakes.
Inside, the LF-30 was influenced by a concept Lexus calls 'Tazuna', inspired by how a single rein can create a connection between a horse and its rider. Co-ordination between switches on the dashboard and graphics on the head-up display allow for the operation of numerous functions while keeping eyes on the road, while gesture control and augmented reality interfaces are also present.
In the back, occupants enjoy seats that mold to their exact shape thanks to artificial muscle technology and offer three positions: reclining, relaxing and alert. There's also a Mark Levinson stereo with speakers built into the headrests and an integrated noise-cancelling function. Sustainable materials have been used in the construction of the interior, including charred cedar for the floor and steering controller and recycled metal fibres in the door trim.
Wireless charging and AI-based energy management also feature on the LF-30, and it can co-ordinate its charging with a user's daily schedule. The car can also recognise different occupants and adjust things like seat position, infotainment settings and climate-control temperature to their individual preferences.
New Lexus RZ 450e electric SUV prices revealed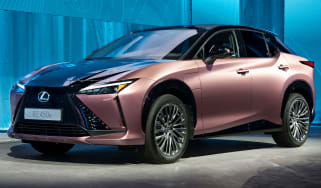 New Lexus RZ 450e electric SUV prices revealed
New electric cars coming in 2023 and beyond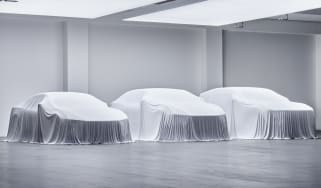 New electric cars coming in 2023 and beyond
With electric cars making up an ever-increasing proportion of sales, the industry is working flat out to launch new models – here's what's on the way …
Volvo EX30 electric SUV: prices, specs and ride review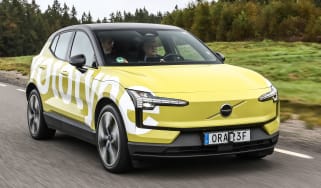 Volvo EX30 electric SUV: prices, specs and ride review
We ride shotgun in Volvo's smallest electric car, which is set to undercut rivals like the Kia Niro EV
"Everyone wins in the switch to EVs. We must hold our nerve on the 2030 ICE ban"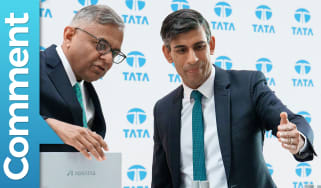 "Everyone wins in the switch to EVs. We must hold our nerve on the 2030 ICE ban"
DrivingElectric's Tom Jervis thinks the government's rollback on the 2030 petrol and diesel ban is a blunder that could kill EV consumer confidence