LEVC unveils e-Camper range-extender electric camper
The e-Camper electric campervan can sleep up to four people, has a pure-electric range of 60 miles and a total range of 304 miles; prices start from £62,650 excluding VAT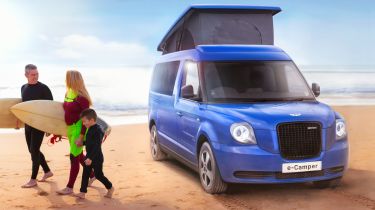 LEVC, the company behind the electric range-extender London black cab, has unveiled its first electric campervan. The e-Camper is based on the brand's existing VN5 range-extender van.
It can accommodate up to four people, with sleeping space for two in the pop-up roof, while the second-row bench seats can be folded down to create a double bed. In the rear, the e-Camper also features an integrated electric kitchenette and central folding table.
Not only does the new campervan share styling cues with the VN5, but it also uses the same eCity powertrain as its commercial sibling, technically making the e-Camper a range-extender. That means, unlike a typical battery-electric vehicle (BEV) like a Nissan Leaf or Tesla Model 3, the e-Camper has a petrol-engine generator under its bonnet that can recharge the 31kWh battery when needed.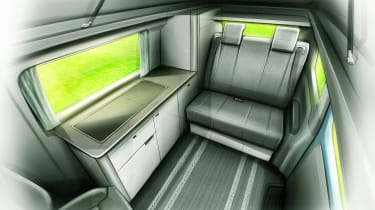 Due to that relatively small battery size, the e-Camper has a pure-electric range of 60 miles. However, LEVC claims the campervan has a total range of up to 304 miles when the range-extender is employed. The main advantage of this powertrain is there are fewer limitations when it comes to range and needing to recharge, but of course this solution does still require the use of fossil fuels.
LEVC CEO Joerg Hofmann said of the forthcoming e-Camper: "The campervan market is growing rapidly and, despite these vehicles being used for coastal and countryside adventures, which often include national parks and protected areas, they're still powered by petrol or diesel engines." He added: "Our zero-emissions-capable e-Camper offers the perfect solution and is well equipped with high-quality features that can be tailored to meet a range of customer requirements."
Prices for the e-Camper in the UK start from £62,250 (excluding VAT), with deliveries expected to begin towards the end of the year.
MINI Cooper Electric: pricing and specs for British-built electric supermini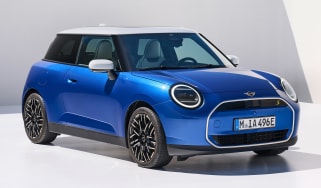 MINI Cooper Electric: pricing and specs for British-built electric supermini
Electric Renault 5: prices, 2024 launch date and teaser images of the MINI Cooper rival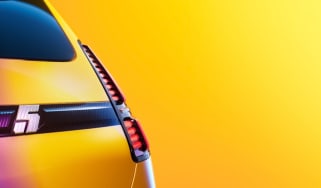 Electric Renault 5: prices, 2024 launch date and teaser images of the MINI Cooper rival
MINI Cooper Electric: pricing and specs for British-built electric supermini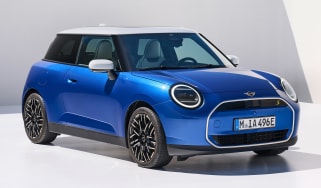 MINI Cooper Electric: pricing and specs for British-built electric supermini
MINI's latest electric hatchback introduces a revolutionary interior design, as well as larger batteries to provide a 250-mile range
Tesla Cybertruck: pricing and specs for Elon Musk's electric pickup truck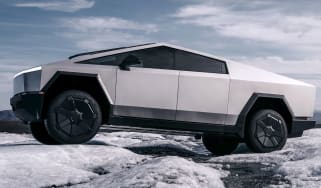 Tesla Cybertruck: pricing and specs for Elon Musk's electric pickup truck
The Tesla pickup truck is now on sale, with a range of up to 340 miles and a starting price of just over $60,000
Electric Renault 5: prices, 2024 launch date and teaser images of the MINI Cooper rival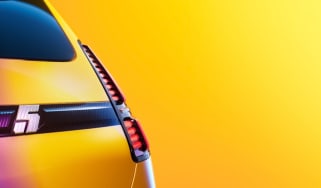 Electric Renault 5: prices, 2024 launch date and teaser images of the MINI Cooper rival
New official teaser pictures for Renault's electric supermini confirm the 5's reveal in February 2024