Kia and Hyundai electric cars to get app-based performance control
Kia and Hyundai set to introduce smartphone app that controls torque and top speed of its electric cars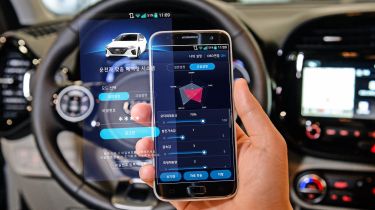 Kia and Hyundai are set to introduce an advanced smartphone app that will allow drivers to change their electric car's top speed, acceleration, throttle response and regenerative braking at the touch of a button.
The system is designed with rental and car sharing schemes in mind, and allows users to save their preferred settings and then upload them to whichever electric Kia or Hyundai they're going to be using.
Users can even share their preferred settings online, and try out the profiles favoured by other drivers.
While other manufacturers offer apps that can remotely control of heating, cooling, charging and locking, the app developed by Kia and Hyundai is a novelty in that it can tailor the way the car drives.
It will also analyse a planned journey and provide optimised settings based on the distance and battery charge remaining.
Hyundai Group - which includes Kia Motors - says blockchain technology will be used to prevent security issues or unauthorised manipulation of users' settings.
Both Kia and Hyundai have been uncharacteristically slow to offer conventional smartphone app control systems that rival cars from Nissan and BMW have benefitted from for years; both the Kia e-Niro and Hyundai Kona Electric have been launched with no smartphone-based control whatsoever.
However, both manufacturers will resolve that with a separate app with fewer functions set to arrive later this year in the new Kia Soul EV and facelifted Hyundai Ioniq. 
When this more advanced, performance-control app will become available hasn't been confirmed, but expect it to be rolled out by 2021.
Top 10 best small electric cars 2023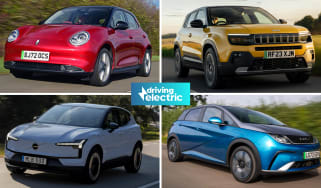 Top 10 best small electric cars 2023
First contact: facelifted Kia EV6 will look even more like a UFO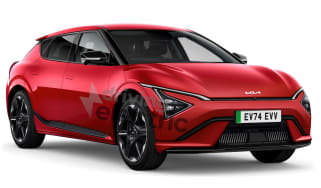 First contact: facelifted Kia EV6 will look even more like a UFO
Kia is readying an update for the EV6 crossover, which is set to include a new face and tech from the larger EV9
New Fisker Ocean Sport washes up in the UK: £36k for a 288-mile range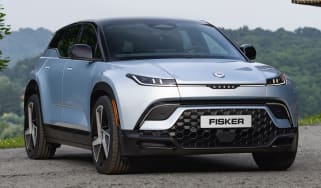 New Fisker Ocean Sport washes up in the UK: £36k for a 288-mile range
American EV startup Fisker has just launched its entry-level Ocean SUV in the UK, with a range of up to 288 miles
Electric Renault Twingo revealed as £17k rival to Citroen e-C3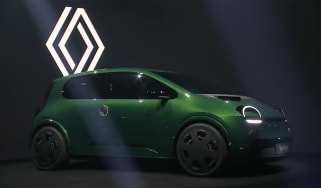 Electric Renault Twingo revealed as £17k rival to Citroen e-C3
Renault has unveiled its smallest EV yet; a sub £20k city car with a claimed high level of efficiency