Kia EV6 review: performance, motor & drive
It's compromised somewhat by its significant weight, but overall the EV6 is one of the better-handling electric cars you can buy
| Model | 0-62mph | Top speed | Driven wheels | Power |
| --- | --- | --- | --- | --- |
| RWD | 7.3s | 114mph | Rear | 226bhp |
| AWD | 5.2s | 116mph | Four | 321bhp |
| GT | 3.5s | 160mph | Four | 577bhp |
No version of the EV6 could be called slow, with even the cheapest rear-drive version getting from 0-62mph in 7.3 seconds courtesy of its 226bhp electric motor. For ultimate performance, driving enthusiasts will be drawn to the range-topping, 577bhp EV6 GT, which offers a neck-snapping 3.5-second 0-62mph time. We've reviewed it separately if you want to find out more.
Kia EV6 0-62mph, top speed and acceleration
On the road, performance from the all-wheel-drive EV6 is strong thanks to a substantial 321bhp from its two electric motors, which develop peak torque of 605Nm. That translates to a 0-62mph time of just 5.2 seconds – and we'd reckon it feels even faster. You get nice, punchy overtaking performance at any speed. 
Yet we think that most buyers will be more than satisfied with the single-motor rear-wheel drive car, which with 226bhp, will accelerate from 0-62mph in 7.3 seconds – more than respectable for a mid-range executive car. With a strong torque figure of 350Nm, it doesn't struggle with getting up to speed or accelerating, either – even in the 'Normal' driving mode.
The 577bhp GT variant is on another scale, however, capable of embarrassing sports cars and supercars away from traffic lights. A few subtle styling tweaks (bigger wheels, spoiler vents, green brake calipers and vertical rear reflectors) give the GT away, while Kia has also fitted a limited-slip differential, active suspension and upgraded brakes. Like all EV6s, it's fantastic to drive – if this is a sign of what's to come, the German sports car makers should be very worried.
Handling
In addition to Eco and Normal, the standard single and dual-motor EV6 models have a Sport driving mode intended for 'spirited' driving. It makes the car so potent, however, that the chassis can sometimes feel like it's struggling to deal with the power being produced. It doesn't really suit driving on typically twisty and bumpy UK country roads, so most owners will probably reserve Sport mode for a few grin-inducing blasts of flat-out acceleration where it's safe to do so, but leave the car in 'Normal' most of the time.
Weight is always a factor when it comes to discussing electric-car handling, and despite some clever suspension technology, Kia's engineers haven't quite managed to disguise the EV6's 2,015kg mass, nor its fairly long wheelbase. But this makes it sound like we don't like the way the EV6 drives, which isn't true. In everyday driving it stays nicely composed; it actually feels a bit more controlled and tied-down than the sometimes-bouncy behaviour of the Hyundai Ioniq 5.
As we've mentioned, progress is swift in the EV6, but it's also quiet: even at motorway speeds, wind, tyre, suspension and electric-motor noise are kept to a reasonable level, which isn't always the case with electric cars. Comfort is good, too – although not quite to the same extent as the Ioniq 5. There's a definite firm edge to the ride, but this is an inevitable tradeoff for the Kia's sportier handling compared to its Hyundai cousin.
Having now sampled both the rear and four-wheel-drive versions of the EV6 on UK roads, we can confidently state that the latter isn't really worth the £3,500 premium you'll pay over the entry-level version. While it is usefully quicker than the rear-drive version in straight line, the four-wheel-drive EV6's additional power only compounds the issue of the chassis feeling somewhat overwhelmed by the power on offer. Throw in the fact that the rear-drive version returns more range from a charge, and the choice becomes pretty clear-cut.
Partnership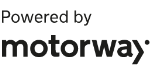 Need to sell your car?
Find your best offer from over 5,000+ dealers. It's that easy.
The Kia EV6 GT is a different animal, however. The maker has tuned its range flagship to be really stiff at the back and a little softer at the front, which improves turn-in response and limits rear-end squat when you pile on the throttle. Down a twisty back road the GT is fantastic, although there's more motorway noise than we'd like. The steering rack needs fewer turns than the standard EV6 to go from lock-to-lock, but that means that three-point turns and tight manoeuvres can be tricky. On the right road, you won't mind at all.