Kia electric city car considered as Citroen Ami rival for 2022
Top boss at Kia has hinted at a new bargain pure-electric city car, as buyers turn away from public transport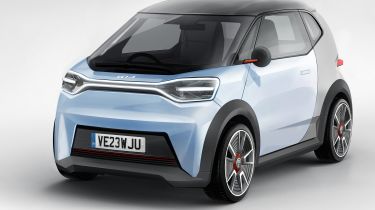 Kia is looking to launch a new pure-electric city car to rival the two-seat Citroen ami, in anticipation of people shying away from public transport in response to the coronavirus pandemic.
Speaking with DrivingElectric, Kia Motors Europe's chief operating officer Emilio Herrera said: "People want to feel safe today. We saw that very clearly from a survey that was done after coronavirus in China, that showed people had moved from public transportation to private transportation.
"The reason is because they feel safe in their car," Herrera said. "They feel unsafe in public transportation; I think if people had a choice in London they would choose to drive their own car."
Top boss Herrera admitted that cars like the ami have the ability to change the way people commute in and around towns and cities like London, Paris or Berlin. 
"Our project is looking at what we call L6 and L7 cars in the segment," Herrera said. "Cars like the Citroen ami; it's something we are investigating at this point in time, because we believe it could be an alternative for public transportation – provided we can deliver it at a very similar cost to public transportation."
The Citroen ami recently launched in France, priced from just €19.99 (£17.69) per month. Customers looking to buy the car outright can do so from as little as €6,000 – or around £5,310 – although plans for a UK launch haven't been confirmed. If Kia was to launch something like the ami, it'd be targeting the same monthly fee and a similarly low list price.
"We're really looking at very low monthly prices for subscription so it can really compete – and the ami is one of the vehicles that we've looked at," Herrera said. "So that means a subscription model, or you can rent it for a week or month, so it needs to be pretty flexible like public transportation."
Despite the fact that Citroen only revealed the ami back in February, according to Herrera, Kia is "already studying a proposal on having very small micro vehicles for urban use."
There's a chance the project will make use of expertise gained through a tie-up with California-based electric vehicle maker Canoo. The firms – along with Kia sister brand Hyundai – have already announced a new scalable platform to "allow for a simplified and standardised development process," and thus "lowering vehicle price".
Herrera wouldn't confirm whether this skateboard-style architecture would form the basis of Kia's ami rival, but he did insist that his company would be the first to use the technology: "The idea is to have a dedicated platform that we could eventually share with Hyundai," he said.
It's not clear when Kia's smallest electric car might debut, but it's likely to form part of the maker's 'Plan S' strategy to launch 11 electric cars by 2025. Given its relative importance, there's a good chance that Herrera and his team may choose to fast-track the project for reveal as soon as next year. Such a time frame could see it go on sale in 2022.
New Kia Concept EV9 previews brand's upcoming flagship electric SUV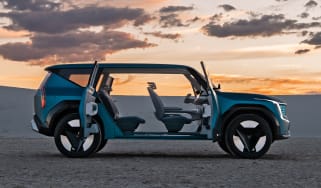 New Kia Concept EV9 previews brand's upcoming flagship electric SUV
Two new Kia electric SUV models expected to follow EV6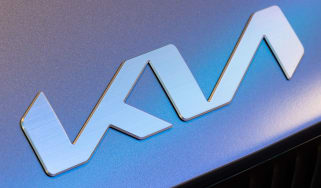 Two new Kia electric SUV models expected to follow EV6
Top 10 best plug-in hybrid cars 2022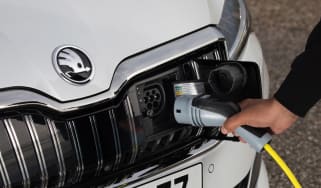 Top 10 best plug-in hybrid cars 2022
Plug-in hybrid cars are great for keeping fuel and company-car tax bills low. Here are the best ones to buy in the UK right now
Top 10 best luxury electric cars 2022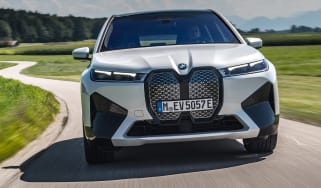 Top 10 best luxury electric cars 2022
From Audi to Tesla, here are our top picks of the most luxurious zero-emissions motoring options on the market right now
Top 9 best small electric cars 2022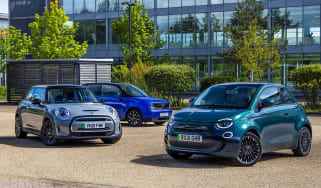 Top 9 best small electric cars 2022
Small electric cars make a lot of sense for commuting, city life and saving big on running costs. We pick out the best ones to buy in the UK right now