New Hyundai electric city car being developed for 2023 launch
The city-car-sized electric SUV could appear under the Kia, Hyundai or Ioniq brand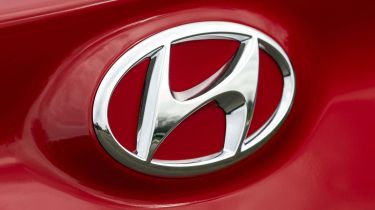 The Hyundai group is working on a new SUV-styled electric city car that's expected to arrive in 2023. It'll be a direct rival to the electric Fiat 500 and forthcoming small electric cars from Volkswagen and SEAT.
The plans were confirmed by the Hyundai group's electric drivetrain partner BorgWarner, which will supply the company with a new integrated electric drive module, combining an electric motor and transmission into one bolt-in unit.
A setup like this saves space and weight compared to a more conventional electric drivetrain – vital considerations when designing a car that's likely to measure between 3.5 and 3.7 metres long in total.
The powertrain can produce up to 181bhp, although we don't know if the planned Hyundai model will hit that figure. The setup supplied by BorgWarner features a modular inverter, which means Hyundai can dial back the output to a more sensible figure, potentially closer to 100bhp, bringing the EV's performance in line with the current petrol-powered Hyundai i10.
While no details about the new electric city car's battery size have been confirmed, we expect it'll feature a roughly 40kWh battery – much like the Fiat 500 – which should provide enough juice for a driving range of around 200 miles.
The currently unnamed model is also expected to run on the same 400v charging system as the Hyundai Kona Electric which, if Hyundai does use a roughly 40kWh battery, should allow around 99 miles of range to be added in half an hour when using a 50kW rapid charger.
While it hasn't been confirmed which of the Hyundai group's brands the new compact EV will be launched by, it's likely to be from either Kia or Hyundai, as they already produce similarly sized models in the shape of the i10 and Picanto. The new city-focused model, expected to be styled like a mini SUV, is one of 23 new battery-electric cars the Hyundai group plans to release worldwide by 2025.
Top 10 best seven-seater electric and hybrid cars 2022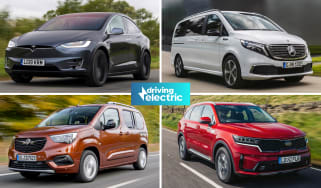 Top 10 best seven-seater electric and hybrid cars 2022
If the regular crop of electrified SUVs and family cars don't provide enough practicality for you, then take a closer look at the range of electric an…
Top 10 cheapest electric cars 2022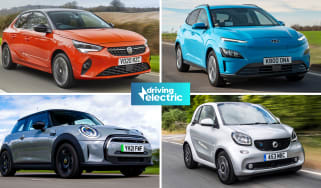 Top 10 cheapest electric cars 2022
Contrary to popular opinion, not all electric cars are expensive. Here are the cheapest ones available in the UK right now
1,972bhp Ford Electric SuperVan can do 0-62mph in under two seconds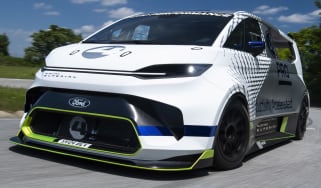 1,972bhp Ford Electric SuperVan can do 0-62mph in under two seconds
Based on the new E-Transit Custom, the Electric SuperVan has made its debut 2022 Goodwood Festival of Speed