Hyundai working on sub-£20,000 electric city car
Hyundai's affordable electric city car will rival entry-level EVs on the way from Volkswagen and Skoda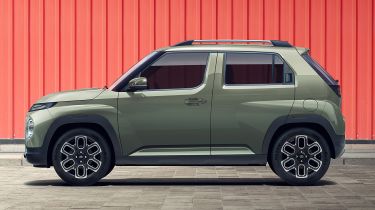 Hyundai is planning an entry-level affordable electric car that could start from less than £20,000. It's the latest manufacturer looking to produce a small, cheap EV; Cupra, Volkswagen, Skoda and Renault have all laid out their plans recently.
The brand's European marketing boss Andreas-Christoph Hofmann told Automotive News Europe that €20,000 (the equivalent of around £17,000) is the target price for the planned rival to the Cupra UrbanRebel and Volkswagen ID.1. It will be one of 11 new electric Hyundais coming to Europe by 2030. 
However, producing a profitable electric city car isn't easy, with comparatively steep development costs and the expectation of low prices. This could lead Hyundai to launch an electrified version of one of its existing compact cars, instead of a ground-up EV like the brand's recently unveiled Ioniq 6 saloon.
One option could be a zero-emissions version of the Hyundai Casper (pictured above), a compact SUV-esque city car that's currently only available in South Korea but has been well-received globally.
We first learned that the Hyundai Motor Group (which also owns Kia and Genesis) was working on an SUV-styled electric city car in 2021. The plans were confirmed by the Hyundai group's electric drivetrain partner BorgWarner, which will supply the company with a new integrated electric drive module, combining an electric motor and transmission into one bolt-in unit.
A setup like this saves space and weight compared to a more conventional electric drivetrain – vital considerations when designing a car that's likely to measure between 3.5 and 3.7 metres long in total.
The powertrain can produce up to 181bhp, although we don't know the roadgoing car will hit that figure. The setup supplied by BorgWarner features a modular inverter, which means Hyundai can dial back the output to a more sensible figure, potentially closer to 100bhp, bringing the EV's performance in line with the current petrol-powered Hyundai i10.
While no details about the new electric city car's battery size have been confirmed, we expect it'll feature a roughly 40kWh battery – similar to the Fiat 500 – which should provide enough juice for a driving range of around 200 miles.
The currently unnamed model is also expected to run on the same 400v charging system as the Hyundai Kona Electric which, if Hyundai does use a roughly 40kWh battery, should allow around 100 miles of range to be added in half an hour when using a 50kW rapid charger.
We expect this setup to feature in both Hyundai's entry-level EV, and a sister model from Kia which is set to launch a total of 14 new electric cars by 2027.
Electric Renault 5: prices, 2024 launch date and teaser images of the MINI Cooper rival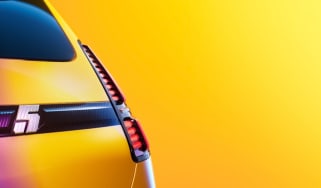 Electric Renault 5: prices, 2024 launch date and teaser images of the MINI Cooper rival
New Fisker Ocean Sport washes up in the UK: £36k for a 288-mile range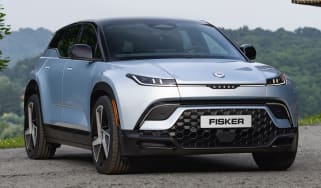 New Fisker Ocean Sport washes up in the UK: £36k for a 288-mile range
American EV startup Fisker has just launched its entry-level Ocean SUV in the UK, with a range of up to 288 miles
First contact: facelifted Kia EV6 will look even more like a UFO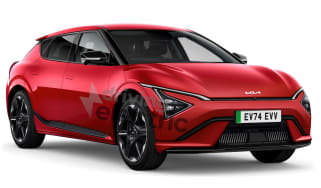 First contact: facelifted Kia EV6 will look even more like a UFO
Kia is readying an update for the EV6 crossover, which is set to include a new face and tech from the larger EV9
Big price cut: Electric Renault Megane prices slashed in time for Christmas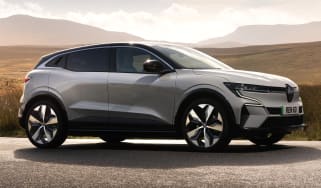 Big price cut: Electric Renault Megane prices slashed in time for Christmas
Renault Megane E-Tech gets a price drop of up to £3,500, bringing the starting price to just £34,495