Sono Motors Sion prototype review
We get an early drive in the German start-up's solar electric car, which aims to make zero-emissions motoring more accessible and affordable for the masses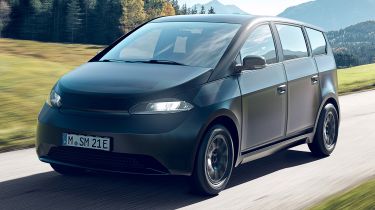 Pros
Very spacious
Affordable price
Solar charging technology
Cons
Utilitarian styling
Not yet in production
Average handling and performance
| Car type | Battery size | Range | Rapid charge time |
| --- | --- | --- | --- |
| Solar electric | 54kWh | 190 miles | 35mins (10-80%, 75kW) |
Sono Motors is a German start-up company whose mission is to offer affordable electric cars that can be used conveniently without the need for a home charging point. It was founded by Laurin Hahn and Jona Christians, who feel there are three big issues that continue to hold back the widespread adoption of electric cars.
"The cars are oversized and too expensive, and too few people have the opportunity to charge at home," says Hahn. He's hoping to tackle those points with Sono Motors' first car, the Sion, which is scheduled to go on sale in 2023 after seven years of development. It's projected to cost from around €25,500 (around £22,000 at the time of writing) and aims to offer more interior and boot space than a typical electric supermini like the Peugeot e-208. It's 4.5 metres long and has an impressive boot capacity of 650 litres.
The cars that have been produced to date are still at the prototype stage, although the example we drove felt well developed, with decent ride comfort. The Sion's electric motor produces 161bhp and top speed is capped at 87mph to preserve range. It surges away from a standstill in a manner familiar to any electric-car driver, even if its 0-60mph time of around nine seconds is only average and its handling competent rather than grin-inducing.
But everyday practicality and easy city driving, rather than heart-stopping performance, is the name of the game for Sono Motors. To this end, the Sion has quite a high seating position and a usefully tight turning circle, while its regenerative braking system also feels particularly effective. The Sion also takes a leaf out of the Mazda MX-30's book by not attempting to outgun rival electric cars' maximum range. Its 54kWh battery promises a range of just under 190 miles on a full charge.
Although Sono Motors is a German company, the Sion is set to be built in the former Saab factory in Trollhattan, Sweden. The founders are aiming for 50,000 sales a year, and in order to keep a lid on production costs and complexity, only a small number of variants and a limited range of optional extras will be offered. In the grand tradition of the Ford Model T, you'll be able to order your Sion in any colour, as long as it's black. Sono Motors is also hoping its customers will be happy with a 'DIY' approach to some repair and maintenance jobs on the car, with 'how-to' videos being posted on YouTube explaining simple tasks.
Inside, although Sono Motors' commitment to a back-to-basics approach is clear, the Sion looks good. It also boasts a unique feature: a layer of moss from Iceland displayed behind an illuminated case running across the dashboard. According to the company, this not only serves as a nod to the car's environmental credentials, it also works as a natural air-purification system for the cabin.
But all these quirks are really secondary to the key feature of the Sion: the approximately 250 solar cells embedded into the sides, bonnet and roof of the car. Other solar-electric prototypes, such as the much more expensive Lightyear One, focus on roof panels, but the Sion covers every available surface with cells. They're 'always on', constantly feeding a trickle of energy to the battery, whether the car is standing still or moving, and whether it's blazing sunshine or overcast.
Partnership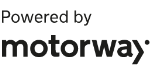 Need to sell your car?
Find your best offer from over 5,000+ dealers. It's that easy.
According to Hausch, in weather conditions typical to the Munich area, they can add up to 35 kilometres (22 miles) of range per day – but typically closer to 10 miles. Set against an annual average mileage figure of under 10,000 miles, and in the context of ever-increasing availability of public charging points, Sono Motors' founders reckon this is sufficient to make electric-car ownership feasible for those without access to the dedicated off-street parking needed for a home charging point. Additional charging beyond what the solar panels can deliver is possible using a standard charging port, which can top up the Sion's battery at up to 75kW, for an 80% charge in around 35 minutes.
And to further open up electric mobility, Sono Motors has developed an app to help owners organise carpooling with those living or working near them, as well to share their Sion with others when not driving it themselves. Finally, the Sion is set to join the so-far short list of electric cars that support bi-directional charging (also known as Vehicle To Load, or V2L). This lets you use energy stored in its battery to charge something like an e-bike, or supply charge to another Sion – or indeed a different electric car.
So far, Sono Motors has secured 13,000 pre-orders for the Sion, with the average deposit being in the region of €3,000 (the minimum requirement is €500). The Sion entering production is not a done deal yet, however, and its planned launch has already been postponed several times. But a major crowdfunding campaign in early 2020 placed the company on firmer footing, and it has since announced partnerships with commercial-vehicle manufacturer MAN and electric-car rental company UFODrive.