New Hyundai BlueLink app and infotainment system in detail
Smartphone app control of charging and climate finally comes to Hyundai's plug-in models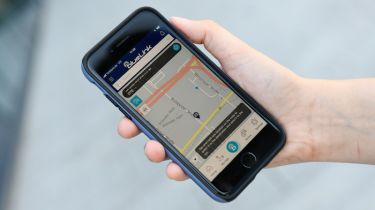 Owners have been asking for it for some time, and with the revised 2020 model-year Ioniq, Hyundai is delivering a smartphone app for monitoring battery capacity, controlling and scheduling charging and remotely operating the door locks and climate-control systems.
The same setup will also feature on the forthcoming 2020 update to the Hyundai Kona Electric; forthcoming hybrid and electric models from Hyundai sister brand Kia – like the new Kia Soul EV – are likely to use it, too.
Under the name 'BlueLink', the system combines the app with an improved and updated in-car infotainment system, featuring a prominent 10.25-inch screen in the middle of the new Ioniq's dashboard.
The system runs on its own SIM card, so connection to a mobile phone with a data plan is not necessary. Through the connection, live traffic, parking and weather information can be delivered, as well as live charging point locations and status in the Ioniq Plug-In and Ioniq Electric.
Up to four panels can be displayed on the car's screen at once, and you can configure exactly what's shown in each one and what order they appear in, so the system can be tailored to your preferences very easily, depending on whether you want to see the sat-nav map, media information, traffic bulletins, weather updates or driving data – or several of them at once.
The phone app's interface is straightforward, with a series of clearly labelled buttons for the major functions (lock/unlock doors, climate control pre-conditioning, stop/start charging, schedule charging and battery status check). You can also use the app to plan a driving route ahead of setting off, adding waypoints, and then send it to the car's sat-nav system.
The system can also keep a record of your journeys in the car, showing distance travelled, average speed and fuel economy recorded, and (in the plug-in) the proportion covered in pure-electric mode.
Hyundai says additional functions, such as the ability to remotely activate the car's horn and lights, will be added to the BlueLink system in due course, although full Tesla-style 'over-the-air' upgrades for the car itself are not on the cards just yet.
Overall, the system feels solid and functional and should make owning any Hyundai electric or plug-in model easier and more convenient.
Where can I buy hydrogen and where is my nearest hydrogen filling station?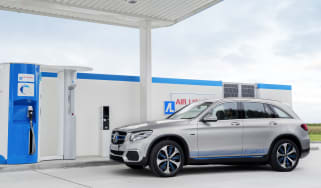 Where can I buy hydrogen and where is my nearest hydrogen filling station?
A guide to where you can find UK hydrogen fuel stations for filling up a hydrogen fuel-cell car
Can solar panels charge an electric car?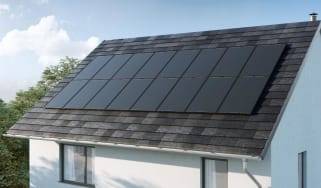 Can solar panels charge an electric car?
Charging your electric car with solar panels is a great way to save money in the long run. We explain why...
Why owners love the Mitsubishi Outlander PHEV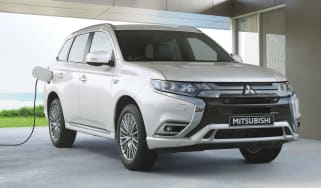 Why owners love the Mitsubishi Outlander PHEV
Thinking of switching to a plug-in hybrid? Plenty of owners we surveyed can vouch for the Mitsubishi Outlander PHEV