Latest Hyundai BlueLink app and infotainment system in detail
Smartphone app control of charging and climate for Hyundai's plug-in models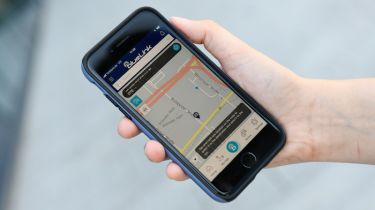 With the introduction of the revised 2020 model-year Ioniq, Hyundai added the extra benefit of a smartphone app. Hyundai BlueLink can be used for monitoring your car's battery capacity, scheduling and controlling recharges, as well as remotely setting the climate control and checking whether you've locked or unlocked your vehicle. BlueLink is now available across the Hyundai range, and its extended features include remote in-app route planning that can be used to pre-set the car's navigation system. It also allows you to use voice control of navigation, phone and entertainment functions as you drive, and a 'last-mile' nav feature uses smartphone navigation to pick up where the car left off if you have to park up some distance from your actual destination and walk. Naturally it will also guide you back to your car if you can't remember where you left it!
The name 'BlueLink' actually refers to the partnership between the app and Hyundai's latest in-car infotainment system, which features a prominent 10.25-inch screen in the middle of the dash. You don't have to own an electric Hyundai to benefit, but if you do then the electric-specific functions such as charge monitoring are likely to be invaluable.
The system runs on its own SIM card, so connection to a mobile phone with a data plan is not necessary. Through the connection, live traffic, parking and weather information can be delivered, as well as live charging point locations and status in the Ioniq Plug-In and Ioniq Electric.
Up to four panels can be displayed on the car's screen at once, and you can configure exactly what's shown in each one and what order they appear in, so the system can be tailored to your preferences very easily, depending on whether you want to see the sat-nav map, media information, traffic bulletins, weather updates or driving data – or several of them at once.
The phone app's interface is straightforward, with a series of clearly labelled buttons for the major functions (lock/unlock doors, climate control pre-conditioning, stop/start charging, schedule charging and battery status check).
The system can also keep a record of your journeys in the car, showing distance travelled, average speed and fuel economy recorded, and (in the plug-in) the proportion covered in pure-electric mode.
Hyundai says additional functions, such as the ability to remotely activate the car's horn and lights, will be added to the BlueLink system in due course, although full Tesla-style 'over-the-air' upgrades for the car itself are not on the cards just yet.
Overall, the system feels solid and functional and should make owning any Hyundai electric or plug-in model easier and more convenient.
BMW i4 facelift to topple Tesla with huge range and tech upgrades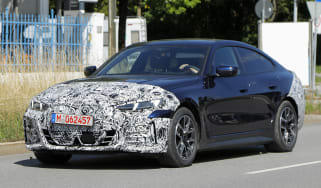 BMW i4 facelift to topple Tesla with huge range and tech upgrades
An updated version of the BMW i4 has been spotted testing, likely sporting a longer range and the latest technology
Electric BMW iX2 is set to take the kidney grille to the next level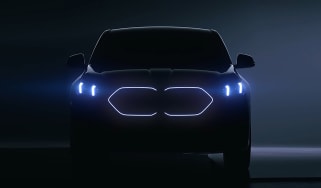 Electric BMW iX2 is set to take the kidney grille to the next level
BMW has teased the highly-rumoured iX2 coupe-SUV, which has been revealed to get enlarged illuminated kidney grilles