Honda launches 'e:PROGRESS' intelligent home charging service
UK is first market in Europe for the service, which promises £475 average annual savings on energy bills
Honda has teamed up with Octopus Energy and software provider Moixa to launch e:PROGRESS – a new fully integrated 'intelligent charging' package for owners of the Honda e electric car. The UK will serve as the debut market for the product, which will eventually be rolled out to other countries.
The setup consists of a smart home wallbox charger linked to a software algorithm developed by Moixa. The software sets a charging schedule to ensure the car is always charged when needed based on the owner's specified requirements, while maximising use of low-priced renewable energy. Customers can change their charging requirements at any time through a linked smartphone app.
Electricity for the service is provided by Octopus Energy, with its Agile Octopus 'dynamic' domestic electricity tariff. Moixa's software selects the most cost-effective time to charge based on this tariff, which changes price as frequently as every half-hour in response to adjustments in wholesale energy prices. Octopus Energy also guarantees that 100% of the electricity supplied under this tariff comes from renewable sources.
The e:PROGRESS service works exclusively with the Honda Power Charger S+ (4G) home wallbox. Although earlier versions of this device were offered to Honda e buyers in other European markets, they weren't available in the UK, meaning a new wallbox purchase is a requirement for e:PROGRESS – even if you already have one.
The initial setup cost of the service is £1,500, which includes the charger and installation, as well as factoring in the Office for Zero Emission Vehicles (OZEV) wallbox grant. Although this is considerably higher than a typical home wallbox installation, Honda is hoping customers will see this in the context of expected average annual savings of £475 on their energy bills, compared to a standard fixed tariff.
While the system is in theory compatible with other smart chargers, for the time being it will only be offered in conjunction with this charger. According to Jorgen Pluym, general manager for energy solutions at Honda Europe, the company is also working on smart-charging solutions for those without off-street parking, in collaboration with on-street charging providers. However, a market launch in this area is still some way off.
Although Honda e:PROGRESS is a distinct offering, Moixa CEO Simon Daniel believes that eventually all home charging will have to adopt this model, particularly as uptake of electric cars increases in the lead-up to the 2030 ban on purely combustion-engined car sales.
"It's tough for utility companies to make money from domestic charging, as it can be hard to forecast demand for energy use and thus set the right price ahead of time – particularly for more unpredictable applications like car use." he told us. "If they get it wrong, the subsequent losses end up being passed to consumers in the form of higher tariffs. So this has to become the default eventually. It helps companies offer a better product and service to the customer, but it'll also be critical for balancing energy demand as adoption of electric cars becomes increasingly mandated by governments."
Partnership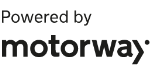 Need to sell your car?
Find your best offer from over 5,000+ dealers. It's that easy.
Honda is promising a "seamless experience" for users setting up e:PROGRESS, guiding the customer through checking their eligibility online at honda-eprogress.co.uk, switching to the Octopus dynamic tariff and subscribing to intelligent charging. Ordering and installation of the charger is carried out by British Gas, through its Local Heroes website.
Vauxhall Frontera to arrive as Crossland EV replacement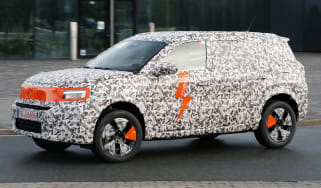 Vauxhall Frontera to arrive as Crossland EV replacement
The Vauxhall Mokka Electric will soon be joined by a chunkier, yet cheaper sibling that's set to revive a classic nameplate
New electric cars coming in 2023 and beyond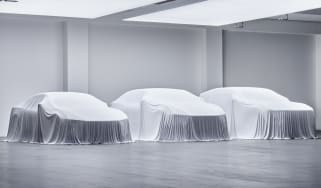 New electric cars coming in 2023 and beyond
With electric cars making up an ever-increasing proportion of sales, the industry is working flat out to launch new models – here's what's on the way …
Formula E-inspired Nissan Concept 20-23 previews hot electric Micra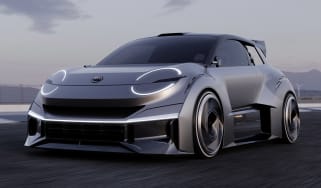 Formula E-inspired Nissan Concept 20-23 previews hot electric Micra
Nissan's latest concept car comes in the form of a high-performance version of its upcoming city EV