Electric Ford Mustang dragster with over 1,380bhp revealed
Ford targets sub-eight-second quarter-mile time with 'Cobra Jet 1400'
Ford's motorsport arm Ford Performance has taken the wraps off a fully electric Mustang-bodied dragster, which makes over 1,380bhp and nearly 1,500Nm of torque.
It's projected to complete drag racing's benchmark quarter-mile run in under eight seconds, topping out at 170mph in the process.
The 'Cobra Jet' name pays homage to the original factory-built Mustang drag-racing car of the late 1960s, various versions of which continue to be used in drag racing to this day.
Several specialist contractors were enlisted to help with the project, including Cascadia for the electric motor and inverter, AEM EV for the software and calibration, Watson Engineering for the chassis and rollcage, and MLe Racecars for the overall design and build.
"Ford has always used motorsport to demonstrate innovation," said Dave Pericak, who is the global director for Ford's 'icon' models, including the Mustang coupe and Bronco pickup truck. 
"Electric powertrains give us a completely new kind of performance, and the all-electric Cobra Jet 1400 is one example of pushing new technology to the absolute limit."
Ford's global motorsport director Mark Rushbrook added: "This project was a challenge for all of us at Ford Performance, but a challenge we loved jumping into. We saw the Cobra Jet 1400 project as an opportunity to start developing electric powertrains in a racecar package that we already had a lot of experience with, so we had performance benchmarks we wanted to match and beat right now."
Ford is planning for the Cobra Jet 1400 to make its debut at a drag racing event later this year, but no exact details have been firmed up yet. A video of the car testing (above) has been released in the meantime.
The company is gearing up for the launch of its Mustang Mach-E electric SUV this year, which will come with different power outputs from launch and could also spawn a Shelby Cobra performance variant.
The Cobra Jet 1400 isn't the first high-performance electric Mustang we've seen – The 2019 SEMA Show saw the debut of the Mustang Lithium, a collaboration between Ford and electrical equipment brand Webasto. It made 888bhp and – very unusually for an electric car – featured a six-speed manual gearbox.
And in April 2019, UK company Charge Automotive announced a limited run of 499 electric Mustangs, built in officially licensed 1960s Mustang bodyshells.
New Fisker Ocean Sport washes up in the UK: £36k for a 288-mile range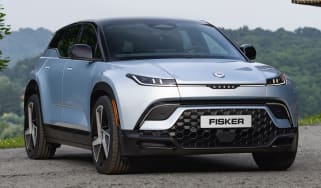 New Fisker Ocean Sport washes up in the UK: £36k for a 288-mile range
American EV startup Fisker has just launched its entry-level Ocean SUV in the UK, with a range of up to 288 miles
First contact: facelifted Kia EV6 will look even more like a UFO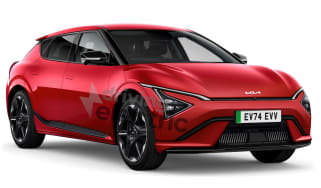 First contact: facelifted Kia EV6 will look even more like a UFO
Kia is readying an update for the EV6 crossover, which is set to include a new face and tech from the larger EV9
Big price cut: Electric Renault Megane prices slashed in time for Christmas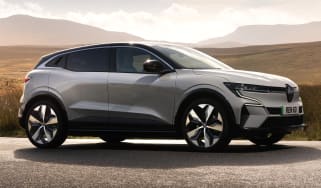 Big price cut: Electric Renault Megane prices slashed in time for Christmas
Renault Megane E-Tech gets a price drop of up to £3,500, bringing the starting price to just £34,495